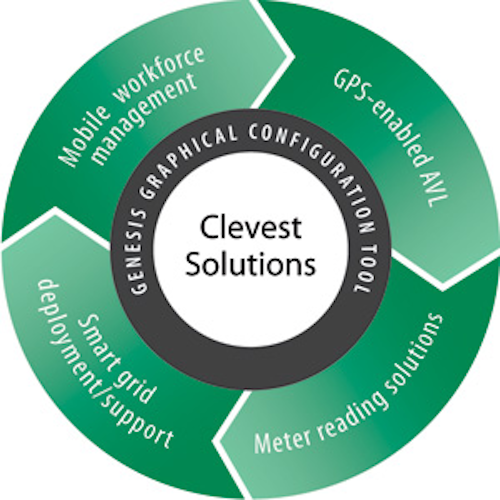 Clevest Solutions Inc. has announced the availability of version 3.3 of its global positioning system- (GPS-) enabled Automatic Vehicle Location (AVL) software solution. Built on best practices specific to utility field operations, the latest release makes managing a mobile fleet easier and more convenient with Environmental Systems Research Institute- (ESRI-) and browser-based mapping capabilities in the office and in the field. The new capabilities are integrated with Clevest's mobile workforce management solution for a single, geographic view of a utility's asset infrastructure and the work created, assigned, performed and managed within it.

"Clevest is singularly focused on meeting the field operations needs of utilities that are currently underserved by more generic workforce management software," said Lily Ligocki, vice president of Product Marketing for Clevest Solutions. "It's this focus that has driven us to go beyond the simple display of trucks on a map to provide the office and the field with the full context of the actual work that's performed day-to-day."

For more information about Clevest Solutions or other GPS vehicle location systems, click here to go to Utility Products' Buyers Guide.

Clevest Solutions Inc.