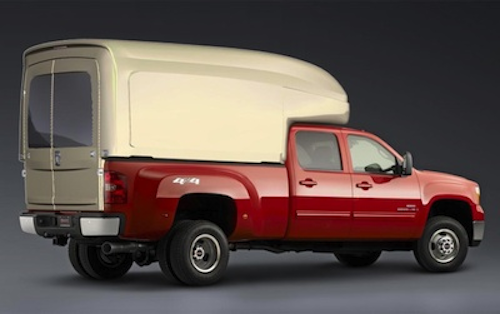 Tempe, Ariz.—Fleetwest Transferable Truck Bodies has introduced the Durashell 370 service body to its extensive lineup of Durashell fiberglass composite utility bodies. Agencies and fleet managers are looking for a way to save costs on their van or SUV replacement. The Durashell 370 provides 370 cubic feet of internal storage space and can be transferred, fully loaded, from one pickup truck to another in minutes.

What makes the Durashell 370 unique is that there are no holes drilled anywhere in the bed of the truck, as it uses four corner tie-down clamps to lock the body in place by clamping under the bed rail. The exterior has a white gel coat finish and hidden stainless steel hinges and door hardware. The interior has a smooth rolled-on gel coat finish with laminated mounting frames throughout, providing easy customization.

Considerable savings are realized because there is no need to repeatedly spend time and money upfitting a new service vehicle when it is time to add or replace a van or truck. The Durashell's universal-fit capability eliminates the costly need to weld or bolt on a new service body to the new vehicle. When a van or truck is modified to go into service, the future resale value of the vehicle is significantly reduced as well.