Fuel tank toolbox for pickups
Highway Products' fuel tank toolbox provides 75-gallon fuel storage, equipment storage.


May 26th, 2011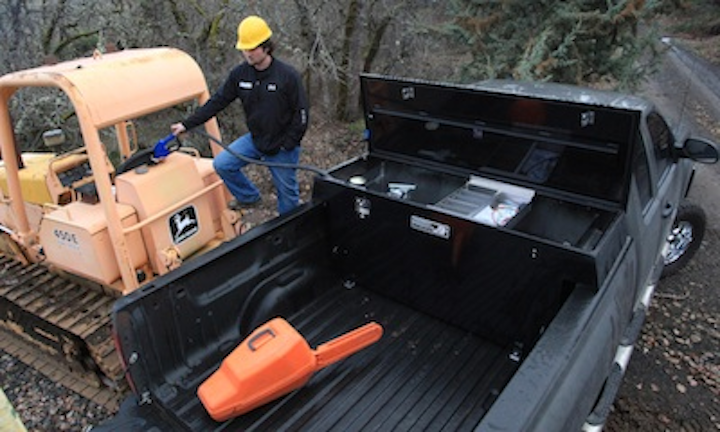 White City, Ore.—Highway Products Inc. offers a Fuel Tank Toolbox that provides 75-gallon fuel storage capacity and much space to store equipment and tools. It is constructed of 3/16-inch marine grade aluminum, is 100 percent heli arc welded, and is reinforced with two internal baffles to keep fuel movement to a minimum. It comes with a lifetime warranty.