Mobile computer: Rugged notebook added to DURABOOK line
Utility supplies: Designed for harsh, demanding outdoor applications, GammaTech's rugged notebook is a cost-effective solution for utility, military, public safety or other extreme environments.
Mar 10th, 2014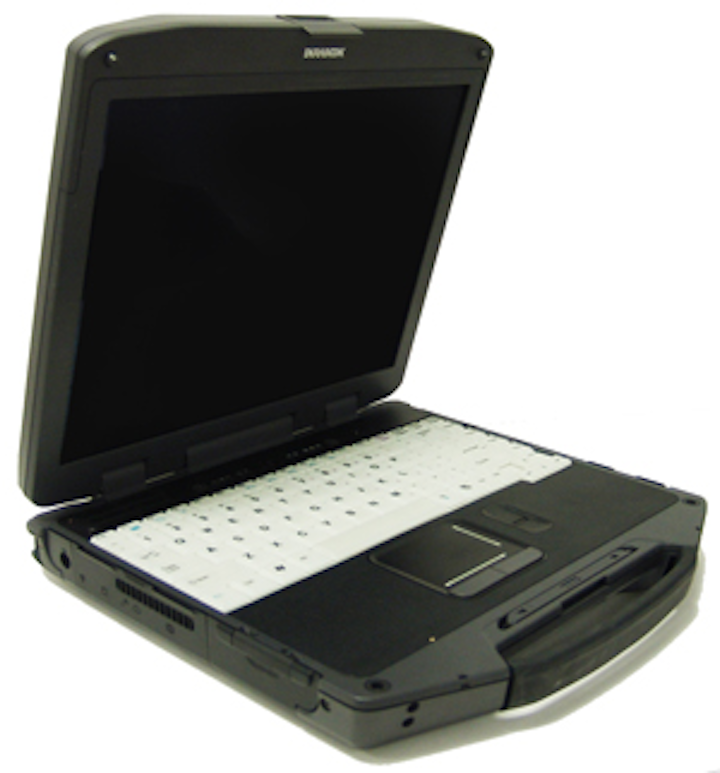 Rugged computer / utility equipment: GammaTech Computer Corp., a manufacturer and supplier of notebook and tablet computers, has announced the addition of its latest fully rugged notebook computer, the DURABOOK R8300. The unit is certified to stringent MIL-STD-810G and IP65 specifications, meaning it can withstand the abusive nature of extremely harsh environments, such as those regularly encountered by the military, public safety, and utility sectors.
"It is easy to produce a computer that works well in a climate-controlled environment, where Mother Nature is held at bay," remarked Jen Chen, GammaTech president. "It is something entirely different, however, to engineer a computer to withstand long exposure to wind, dust, rain, and extreme temperatures as well as surviving bumpy rides, drops, and working in sweltering heat or frigid temperatures. Designed specifically for outdoor usage, our new R8300 notebook offers unsurpassed performance, even in the most hostile environments."
The DURABOOK R8300 notebook exceeds or meets the most difficult environmental specifications, ensuring it will operate reliably for years in the most demanding applications. These are: MIL-STD 810G for shock, drop, vibration and temperature; IP65 for water and dust resistance; and MIL-STD 461F, ANSI/ISA 12.12.01 (formerly known as UL1601 ­ Class 1 Division 2), and
ATEX Zone 2 for operation in hazardous locations.
The DURABOOK R8300 notebook comes with an Intel 3rd Generation i-Core LV
/ULV CPU i-Core i7-3555LE or i-Core i5-3437U mobile processor, providing optimum power consumption, weight, and performance. The unit also includes a mobile Intel QM77 Express Chipset that, among other features, provides integrated USB 3.0, Intel AMT 8.0 with enhanced manageability and security,
Intel Rapid Storage Technology with RAID support for enhanced performance, power management, and data protection, Intel Smart Response Technology, and Intel Anti-Theft Technology that can disable a lost or stolen PC and reactivate it without compromise to the system or data. It includes the Windows 7 operating system.
For more information about GammaTech or other products, click here to go to Utility Products' Buyers Guide.