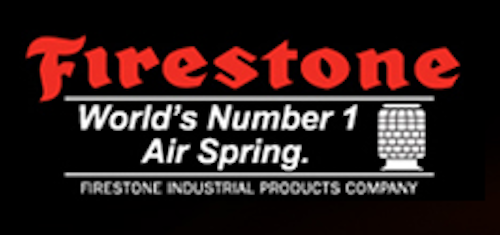 Utility work trucks: Firestone Industrial Products' newest addition to its product line-up is the Ride-Rite Ford F-150 Raptor Kit. The kit was introduced at the SEMA show in November. SEMA named the Ford F-Series the Hottest Truck at the 2013 show, representing the models that industry experts -- the show exhibitors -- most often feature in their booths as the hottest rides for the enthusiast market.

Firestone's Ride-Rite Ford F-150 Raptor Kit fits Ford F-150 Raptor models from 2009 ­ 2014. This no-drill kit uses existing holes in the frame for easy installation including an innovative tapered sleeve air spring for maximum travel while maintaining a smoother ride. The Raptor Kit is the newest product in Firestone's Sport-Rite line. Sport-Rite air springs improve a vehicle's handling and supports up to 3,000 lbs (not to exceed a vehicle's GVWR).

This year, Firestone is also showcasing Ride-Rite Air Helper Spring kits for Dodge, Chevy and Ford, along with air accessories including the Air Command Kit for Android and the Compact Remote Air Command Kit with key fob controller.

"We continue to innovate products that meet the needs of our customers by developing solutions for various hauling requirements for a wide range of light-duty trucks and vehicles," said Todd Green, regional sales manager, Firestone Industrial Products, Ride-Rite Division. "We're always happy to demonstrate how our air springs and technologies provide load support for improved vehicle performance no matter the haul.

"Firestone invented the air spring, and we continue to improve it to meet and exceed marketplace needs to offer our customers the highest quality air spring on the market," concluded Green.
About Firestone Industrial Products Company, LLC:
Firestone Industrial Products Company, LLC, specializes in air spring manufacturing and technology with a history of more than 75 years of research and development on technologically advanced air springs for the global marketplace. Headquartered in Indianapolis, Ind., Firestone Industrial Products manufactures air springs and related products for commercial trucks and trailers, cars, sport utility vehicles, light trucks, mini vans, motor homes, buses, agricultural equipment, rail and industrial applications. The company has quality-certified manufacturing/assembly plants and technical centers in North America, Latin America, Europe and Asia.
For more information about Firestone Industrial Products or other products, click here to go to Utility Products' Buyers Guide.