Vehicle maintenance: Winter maintenance reporting
Utility vehicles: Work Truck Show Innovation Award goes to Cirus Controls GPS DataSmart winter maintenance reporting system.
Mar 13th, 2014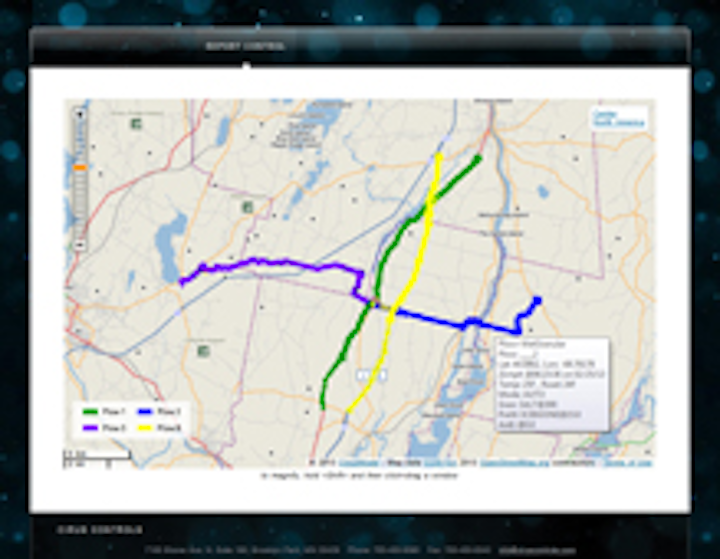 Fleet maintenance: The Work Truck Show® 2014 Innovation Award was presented last week to Cirus Controls for its GPS DataSmart winter maintenance reporting system. GPS DataSmart beat out more than 115 other new products to win the award at The Work Truck Show 2014, which was held March 5­7 at the Indiana Convention Center in Indianapolis, IN.

All products entered in the Work Truck Show New Product Spotlight and New Product Media Guide were eligible for the Innovation Award. A panel of fleet managers and trade media editors judged the entries based on their innovativeness. GPS DataSmart was selected in part because it combined several features to offer winter maintenance fleet operators a complete vehicle and materials-tracking solution.

Developed specifically for winter maintenance use, GPS DataSmart analyzes information collected by sensors on snow-fighting vehicles. It tracks vehicle position, ground speed, plow position, air and road surface temperatures and all spreader operations, including materials dispensed. Using this information, GPS DataSmart generates route maps and compiles easy-to-read reports to help managers reduce material and labor costs, optimize road-clearing performance, improve operator safety and monitor sites that may need additional maintenance.

The Web-enabled maps and reports generated by GPS DataSmart can be accessed from any computer in multiple formats, ensuring the information is available whenever and wherever it is needed.

"We tailored GPS DataSmart to meet specific winter maintenance needs," said Paul Mortell, president of Cirus Controls. "That is what makes it innovative. Instead of developing it for general use, we focused on features that are especially valuable for winter road-clearing activities. We're honored to have our efforts recognized with the Work Truck Show Innovation Award."
For more information about Cirus Controls or other products, click here to go to Utility Products' Buyers Guide.