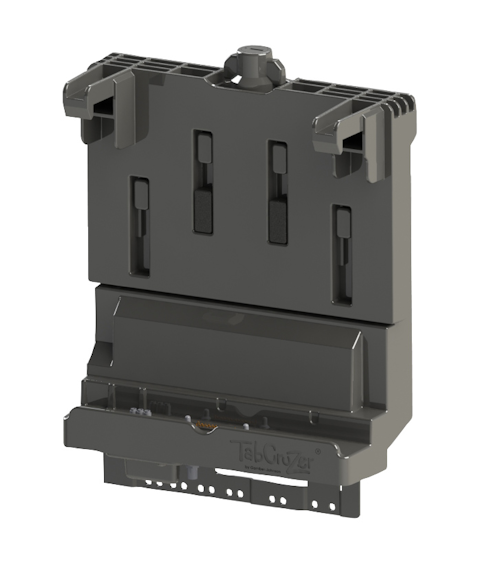 Gamber-Johnson, an ISO 9001:2008 certified manufacturer of rugged docking stations and vehicle mounting, announces a new TabCruzer vehicle docking station designed for the Getac F110 11.6-in. Windows tablet computer.
The TabCruzer F110 docking station joins the growing line of Gamber-Johnson docking stations made for Getac computers, which include the B300, S400 and V110. The F110 dock has a compact design with a shallow depth, making it a useful docking station to mount the F110 tablet computer close-to-the-dash.
The TabCruzer F110 docking station features bottom-facing ports, making it easy to route cables for any vehicle or forklift mounting application, and the dock is designed to accommodate the F110 magnetic strip reader and the X hand strap. A push and turn lock makes docking and undocking the computer easy -- this is especially important in a mobile application; the keyed lock provides added security for theft deterrence.
For more information about Gamber-Johnson or other products, click here to go to Utility Products' Buyers Guide.