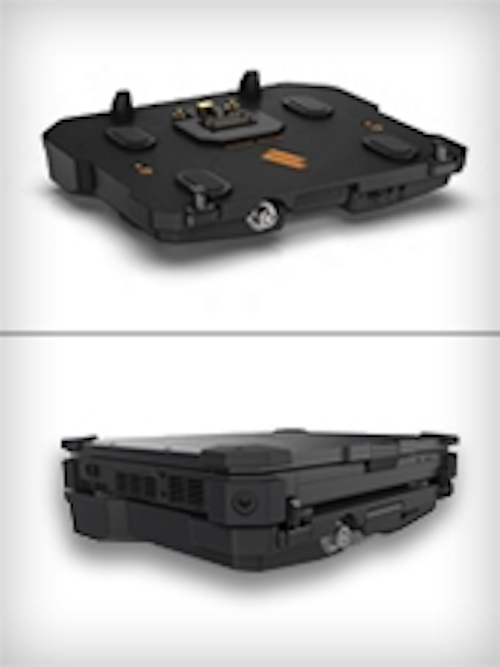 Utility equipment / vehicle docking station: The Havis Docking Station for the Dell Latitude 12 and 14 Rugged Extreme Notebooks brings you the best computing solution for all your business needs. The DS-DELL-400 Series Docking Station offers computer charging, security, and connection to peripherals in enterprise and in-vehicle workplaces. Maximize your productivity with this rugged yet lightweight dock, which has been built with theft deterrence, longevity and stability in mind.
The Dell Latitude 12 Rugged Extreme is the industry's first fully rugged "flip-hinge" convertible notebook that easily transforms into a tablet whenever and wherever needed. The Dell Latitude 14 Rugged Extreme notebook is built for performance in the most demanding conditions.
For more information about Havis or other products, click here to go to Utility Products' Buyers Guide.