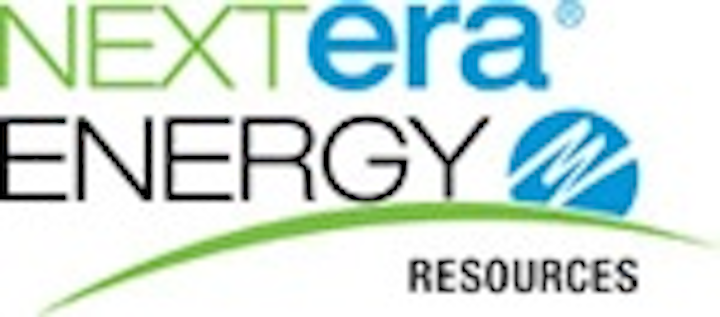 Energy management: NextEra Energy Resources, LLC, announced that its subsidiary, Mountain View Solar, LLC, began commercial operation of its Mountain View Solar Energy Project. The 20-megawatt solar photovoltaic (PV) project is located on approximately 146 acres in the Mountain View Industrial Park in the city of North Las Vegas. All of the power generated by the Mountain View Solar Project is being provided to NV Energy customers under a long-term power purchase agreement.
"We are proud to be a part of an initiative that not only supports NV Energy's renewable energy supply, but has also helped to power Clark County's local economy," said NextEra Energy Resources President and Chief Executive Officer, Armando Pimentel. "Reaching this important project milestone would not have been possible without the cooperation and hard work of all of our project partners."
The facility consists of approximately 84,000 individual PV modules installed on ground mounted arrays. Development on the Mountain View Solar Project began in 2010. Initial project construction started in early June 2013. During peak construction in the summer of 2013, approximately 115 workers were onsite and more than 40 Nevada businesses were contributing to the project through services including materials, equipment, utilities, labor, and food and beverage.
About NextEra Energy Resources
NextEra Energy Resources, LLC (together with its affiliated entities, "NextEra Energy Resources"), is a clean energy leader and is one of the largest wholesale generators of electric power in the U.S., with over 18,100 megawatts of generating capacity in 24 states and Canada as of year-end 2012. NextEra Energy Resources, together with its affiliated entities, is the largest generator in North America of renewable energy from the wind and sun. The business operates clean, emissions-free nuclear power generation facilities in New Hampshire, Iowa and Wisconsin as part of the NextEra Energy nuclear fleet, which is one of the largest in the United States. NextEra Energy Resources, LLC is a subsidiary of Juno Beach, Fla.-based NextEra Energy, Inc.
For more information about NextEra Energy Resources or other products, click here to go to Utility Products' Buyers Guide.