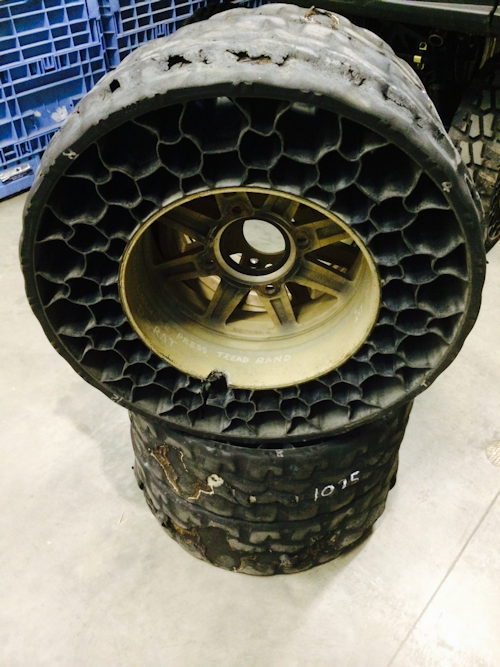 Commercial vehicles / vehicle maintenance: More than a supplier of commercial utility vehicles, Polaris Fleet Sales offers an ideal solution for a variety of markets, including utility, oil & gas, energy and more. Polaris Fleet Sales provides the service and support each unique vehicle fleet requires, ultimately saving businesses both time and money. Polaris Fleet Sales provides businesses with centralized purchasing direct from Polaris; extended warranty coverage; more than 1,400 service locations; credit terms that allow billing to go through proper account channels; a dedicated account manager; special pricing structure; and vehicle delivery to any location, nationwide.

Polaris utility vehicles are specifically designed and manufactured to meet the needs of the commercial market. With more than 60 years of engineering expertise and strategic alliances with other industry leaders, Polaris provides commercial accounts with the most productive, reliable and versatile vehicles built for unmatched performance and maximum productivity.

The Polaris Fleet Sales portfolio offers gas, diesel and electric vehicle options; exceptional resale value; low cost of maintenance; versatile, multi-passenger options; and the largest accessory offering of any OEM.

Accessories
The TerrainArmor NPT from Polaris Commercial is the industry's first non-pneumatic tire. Originally designed for military environments, the polymeric web design of the TerrainArmor tire can withstand harsh terrain that destroys a traditional air tire and can sustain damage without compromised functionality or mobility. The tires have been tested in operation for thousands of miles with railroad spikes driven through them.

TerrainArmor tires represent a revolutionary solution to problems presented by demanding environments. While the NPT can absorb terrain similarly to a pneumatic tire, it can also navigate terrain where a traditional air tire fails.

Additionally, the TerrainArmor drastically reduces the downtime related to changing flats and even eliminates the need for an on-vehicle spare. From a cost-savings perspective, the NPT means buying and storing far fewer spare tires.

The NPT is now available on select Polaris® BRUTUS® and RANGER® models.
For more information about Polaris Fleet Sales or other products, click here to go to Utility Products' Buyers' Guide.