Utility safety: prevent electric utility workers from falling on ice and snow
Fall protection: State of Maine report highlights the risks of slips and falls on snow and ice. Diamond Grip from ICEtrekkers helps protect utility workers from slipping and falling on snow and ice.
Sep 10th, 2014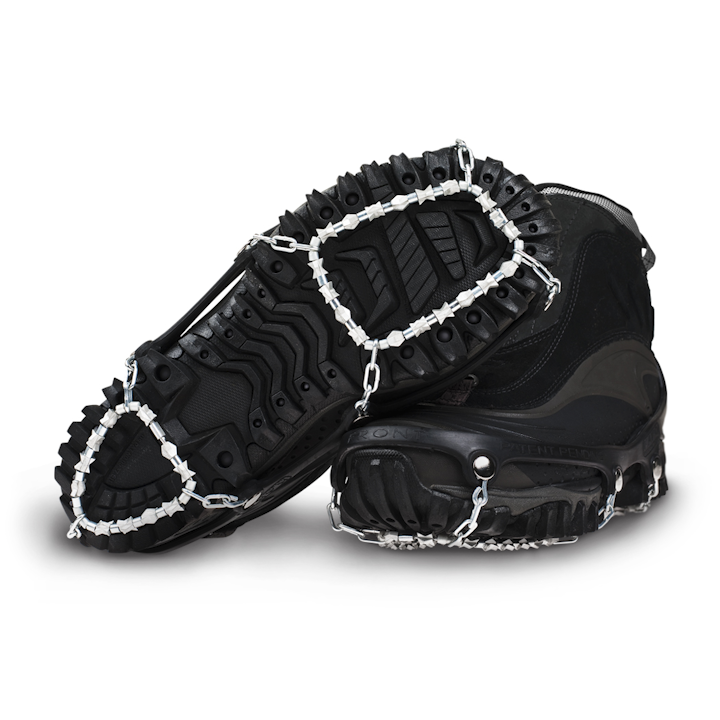 Safety products: On-the-job falls on snow and ice can have serious and costly consequences, but a recent study released by the state of Maine indicates just how common, and serious, those consequences can be. The Maine report uses information from a Maine Workers' Compensation Board (WCB) database and focuses on an 18-month period from January 2012 through June 2013. Over that period, at least 1,035 Maine employees submitted lost-time injury claims due to slips and falls on ice and snow, about five percent of total lost-time claims. According to the report, slip and fall injuries on ice and snow have led to more than 25,000 days of lost time in Maine each year. (The U.S. Bureau of Labor Statistics estimates the cost of the average slip and fall injury to be about $28,000.) The report's conclusion suggests that most efforts to alleviate the problem "are in the form of suggestions for others to follow rather than coordinated approaches involving employers, workers and others …"
For those interested in offering more than suggestions, there is Diamond Grip. In just seconds, Diamond Grip attaches dozens of case hardened, alloy steel grippers to the bottom of a shoe or boot. The patented six-pointed "diamond beads" are strung on steel aircraft cable and put literally hundreds of biting edges under the heel and the ball of the foot to grip the slickest ice or hardest-packed snow. Unlike spikes, Diamond Grip's unique design spreads the load evenly from heel to toe, eliminating uncomfortable "hotspots." And the rubber sling that secures Diamond Grips to a shoe or boot never touches the walking surface, eliminating wear. Diamond Grips are designed for all day wear on ice and snow, are durable enough for the transition across asphalt and cement, and are easy to put on and take off for workers who have to get in and out of vehicles.
For more information about ICEtrekkers, the Maine Report or other products, click here to go to Utility Products' Buyers Guide.