Fleet management: EUFMC sets attendance record
Utility vehicles: The 61st annual Electric Utility Fleet Managers Conference held June 1-4, 2014, at the Williamsburg Lodge and Conference Center in Williamsburg, Virginia brought together 109 fleet professionals from investor-owned electric utilities, electric cooperatives and electrical contractors.
Jun 13th, 2014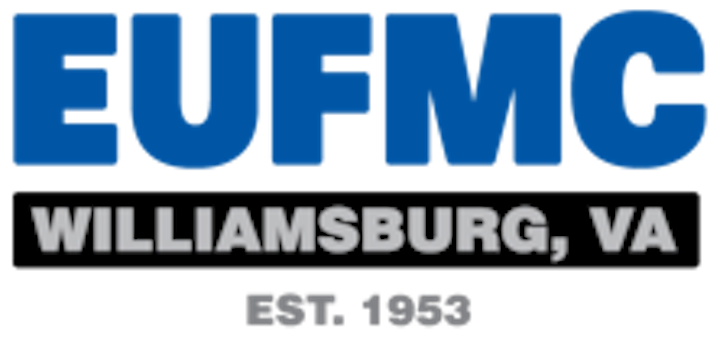 Commercial vehicles: The 61st annual Electric Utility Fleet Managers Conference held June 1-4, 2014, at the Williamsburg Lodge and Conference Center in Williamsburg, Virginia brought together 109 fleet professionals from investor-owned electric utilities, electric cooperatives and electrical contractors. In 2014, the conference welcomed 32 new first-time fleet attendees, a growing number of Canadian utility fleet executives, and a representative of Energisa Soluções of Brazil.

In keeping with EUFMC tradition, Jack Abraham, Fleet Manager at Nova Scotia Power who has been EUFMC Senior Vice President, now assumes the role of conference President. The first Canadian utility fleet professional to serve as head of the EUFMC Board of Directors, Abraham will oversee all conference planning for the next two years.

"The interest in EUFMC among utility fleet professionals from the U.S., Canada and South America shows how valuable the conference¹s comprehensive educational program is for the companies that attendees represent," Abraham said. "The Electric Utility Fleet Managers Conference continues to attract fleet professionals because we address the challenges they face in their organizations in educational sessions, and provide unique networking opportunities where fleet managers can exchange ideas and meet with suppliers to discuss technical and operational issues."

Driving Fleet Value and Performance, the theme of the 2014 Electric Utility Fleet Managers Conference, was addressed by industry experts, fleets and manufacturers. Topics included CNG ­ Fact and Fiction, a Regulatory Update, Utility Safety, Tires ­ Minimizing Failures and Managing Cost, Managing Driver Performance Information, and Electrification of the Utility Transportation Sector. In a special session called How Do You Do It?, a panel of leading utilities shared the best practices they employ in their fleet operations to help ensure success with Staffing, Technician Training, Service and Repair, Planning and Scheduling Work, Vehicle and Equipment Purchasing, and Fuel Cost and Consumption.

Northeast Utilities President, Electric Distribution Werner J. Schweiger delivered the keynote address at EUFMC. "As an operations executive, I have always valued the role of fleet," he said. "While fleet was once viewed merely as a cost center, it is now a strategic asset as utilities work to effectively manage their fuel costs and to enhance a culture that is environmentally responsible. The theme of this conference is timely as the industry continues to focus on fuel diversity, a challenge that will grow. The amount of progress you have already made is impressive and the collaboration between fleet professionals and vendors has moved the needle with respect to the transportation needs of the utility industry."

Bonnie St. John, who has been called "One of the five most inspiring women in America", brought her message of success to the 2014 EUFMC. "You are a community of champions," said the highly successful Paralympics athlete, best-selling author, television and radio personality, business owner, and consultant to senior Fortune 500 business executives. "Fleet is the utility for utilities, and I am grateful for what you do in our communities. Innovation is not always one big thing. It's mostly little things that happen over time, and by coming together EUFMC serves as a place to nurture that innovation."

Altec Wins First EUFMC Vendor Value Award
During the Electric Utility Fleet Managers Conference, Altec Industries, Inc., was named as the recipient of the first ever EUFMC Vendor Value Award, created by the Board of Directors to recognize the manufacturer or service provider that is ranked highest for innovation, maintenance, efficiency and reliability by fleet representatives. The choice of award winner was made by more than 70 fleet professionals, who also took into account the value and presentation of information at the Altec display booth.

"We are extremely proud and quite humbled by this prestigious recognition," said Lee Styslinger III, Altec's Chairman and CEO. "EUFMC and its board provide Altec with outstanding guidance on the expanding requirements of today¹s fleet executives. What we learn at EUFMC enables us to focus on creating innovative product and support solutions to meet those important needs."

Special Thanks
EUFMC is the site of a drive-through utility equipment demonstration and an exhibition of the latest equipment and services for utility fleets. In 2014, over 60 displays were presented by manufacturers and service providers. EUFMC greatly appreciates the generous support of the more than 95 manufacturers and service providers that attended the 2014 conference and recognizes its sponsors:

Platinum Sponsors
• Altec
• Equipment Technology
• Ford Motor Company
• Freightliner Trucks
• Navistar
• NESCO Rentals
• Sherman & Reilly
• Telogis
• Terex

Gold Sponsors
• BRADEN ­ A PACCAR Company
• Bridgestone Americas Tire Operations
• Goodyear Tire & Rubber Co.
• Kenworth Truck Company
• Michelin North America
• Palfinger North America
• Time Manufacturing
• Utilimarc
• Western Star Trucks
Silver Sponsors
• ARI
• JJ Kane Auctioneers
• Peterbilt Motors Company
• Reading Truck Body
• US Auctions

Bronze Sponsors
• Adrian Steel
• ASA/Voyager Camera Systems
• Auto Truck Group
• AWTI 3rd Eye Mobilevision
• Case Construction Equipment
• Dakota Bodies
• DICA
• Diversified Inspections
• Edison Electric Institute
• Fabco Automotive Corp.
• Golight
• Knapheide
• Marmon-Herrington AWD Solutions
• MGS
• Pengo
• Pennwell Publishing Utility Products Magazine
• PNC Equipment Finance
• Polaris
• Posi-Plus Technologies
• Powertraxx Vehicles
• Prinoth
• PS Energy Group
• Reelstrong
• S.D.P. Manufacturing
• Soft Track Supply
• VIA Motors
• VOCON Auctions
• Whelen

SAVE THE DATE
Electric Utility Fleet Managers Conference
May 31-June 3, 2015
Williamsburg Lodge and Conference Center, Williamsburg, Virginia
For more information about EUFMC or other products, click here to go to Utility Products' Buyers Guide.