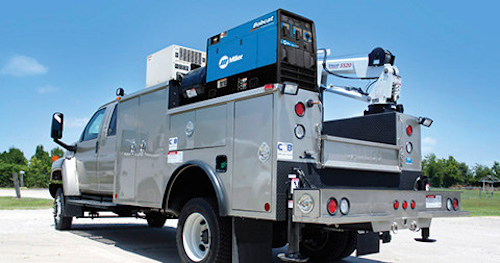 Utility equipment:Emergency generator, backup power or for every-day use. Miller generators supply up to 12,000 watts of usable peak power.
Top reasons to buy a welder/generator:
• Includes a welder to do your own welding repairs
• Generates up to 12,000 watts of Accu-Rated™ — not inflated — generator power
• Built to the highest standards and has a three-year warranty
• Features fuel-efficient engines and up to 12-gallon tanks for longer run time
For more information about Miller or other products, click here to go to Utility Products' Buyers Guide.