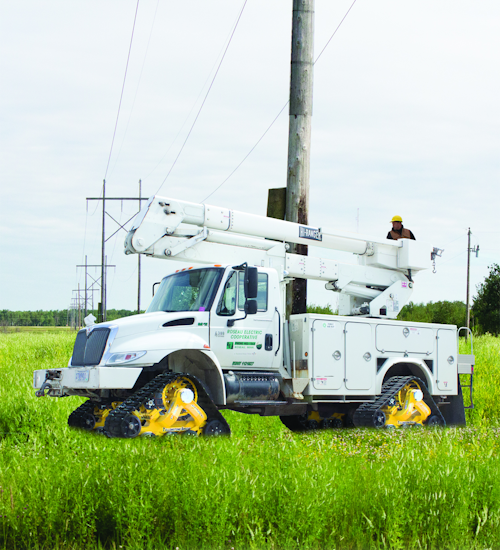 Commercial vehicles: Mattracks, a provider of rubber track conversion systems, has just released its new series of tracks, the TA9000 series. The products expand Mattracks' current Track-tor-Assist line-up of conversion systems for the ag and commercial markets and used for extremely large machinery and equipment with axle loads from 10 to 20 tons. Track widths available in the TA9000 series are 15", 20", 24", 30".
The YS3 track has been designed to expel snow and ice with minimal build up of ice. The heavier framework has been designed for increased load carrying capacity. The offset road wheels reduce vibration and noise, increase efficiency, fuel economy and increased track tread life.
Mattracks is based in Karlstad, Minn. where the design, engineering and manufacturing of the rubber track conversion takes place for 4x4 Trucks, SUV's, Tractors, ATV's, UTV's, large machinery and equipment. Mattracks has customers in all seven continents and over 100 countries.
Originally conceived in 1992 by owner, founder and CEO, Glen Brazier's 11-year old son Matt and thus the name. "Today we produce over 100 models of rubber tracks conversions systems as well as many custom applications and we build tracks for everything from a small toy to vehicles weighing up to 80,000 lbs. GVW," said CEO Glen Brazier.
For more information about Mattracks or other products, click here to go to Utility Products' Buyers Guide.