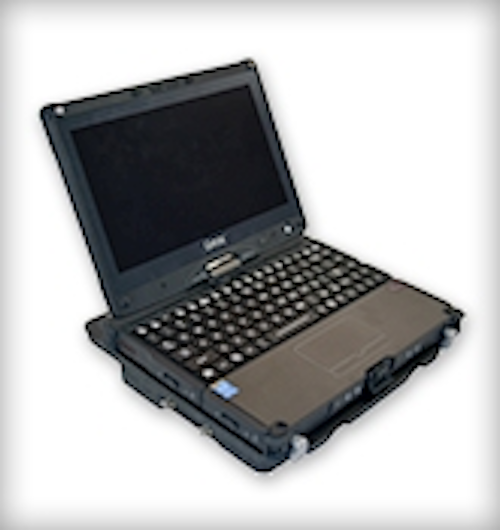 Truck accessory / vehicle docking station: The Havis Docking Station for the Getac V110 Fully Rugged Convertible Notebook brings you the best computing solution for all your business needs. The DS-GTC-300 Series Docking Station offers computer charging, security, and connection to peripherals in medical, enterprise, and in-vehicle workplaces. Maximize your productivity with this rugged yet lightweight dock, which has been built with theft deterrence, longevity and stability in mind.
Getac V110 Docking Station Features:
• Designed to secure your Getac V110 in either laptop or tablet orientation.
• Constant connectivity is maintained with a guided, floating docking connector.
• Docking station was engineered with fully functional rear-facing connectors.
• Mounting bracket and integrated cable strain relief allows for ease of installation and faster rollouts.
• Theft deterrence is accomplished through Havis' rugged locking system and front hooks, which keep your Getac Notebook safe and secure.
• Strain relief for connectors prevents loose connections and accidental disconnects.
• Scalable connectivity provides a flexible solution.
• Havis offers a full line of accessories to complete any solution.
For more information about Havis or other products, click here to go to Utility Products' Buyers Guide.