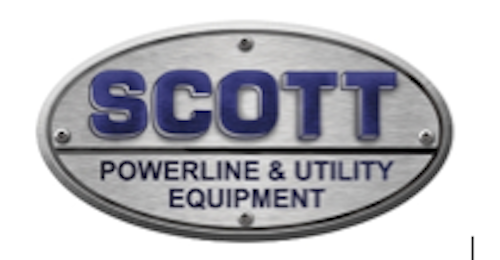 Boom trucks, digger derricks and more: The management of Scott Powerline and Utility Equipment is pleased to announce the hiring of Ryan Hammock as Rental Coordinator. In this capacity, Ryan will assist Kyle Smith, our Senior Rental Coordinator, in continuing to provide unparalleled customer service as our rental fleet and geographic footprint continues to grow. A native of the Monroe, LA area, Ryan joined the U.S. Coast Guard following graduation from Sterlington High School and served as both a machinery technician and law enforcement officer - he currently serves in the Coast Guard Reserve. He is completing his final semester at the University of Louisiana – Monroe and will graduate with a degree in Criminal Justice. Ryan is married to Kate, whom he met while stationed in Ohio, and enjoys hunting, fishing, and sports.
Monroe, LA-based Scott Powerline and Utility Equipment, LLC rents, sells, and services a wide range of equipment including boom trucks, bucket trucks, cranes, crawlers with winches, digger derricks, multi-purpose amphibious vehicles, pressure drills, sign trucks, track-mounted equipment, vacuum excavators and wire-stringing equipment for electrical line construction and maintenance companies, investor-owned utilities and electric co-ops, and companies involved with bridgework, foundation drilling, sign and lighting, and general construction.
For more information about Scott Powerline or other products, click here to go to Utility Products' Buyers Guide.