Fleet management: Easily manage vehicle issues with new feature from Fleetio
Fleet maintenance: Fleetio simplifies the reporting and tracking of needed vehicle repairs with a new Issues feature.
Jul 14th, 2014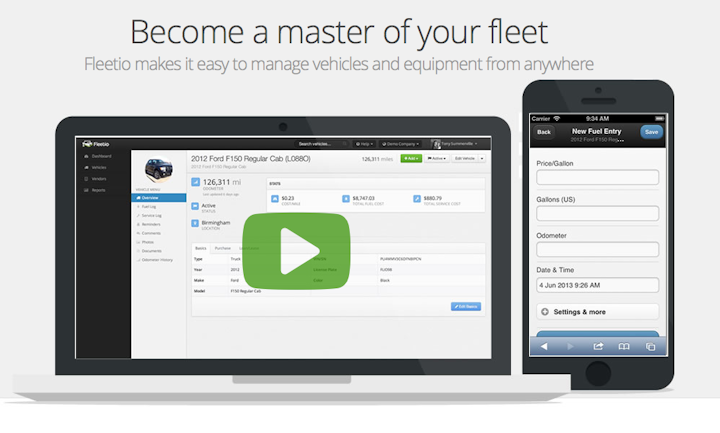 Vehicle maintenance: With the new Issues feature, Fleetio adds the ability to easily log and track needed repairs for your fleet. If vehicles require service that does not fit in the preventative maintenance (PM) category, then calling attention to the problem only takes a few clicks from any internet-connected device. By setting a due date or mileage, fleet managers can be sure that any issue from a cracked windshield to a major mechanical failure is resolved in a timely fashion.
When logging an issue in Fleetio, users can assign the work to other team members and include details, labels and attachments with the request. Automated emails are then immediately sent out to notify the appropriate stakeholders. Once in process, monitoring or updating the status of an issue
is a simple task. Fleetio even sends daily emails summarizing the list of overdue issues so nothing falls through the cracks.
"We have been beta testing the Issues feature with select customers for about a month and the response has been very positive," addsTony Summerville, CEO of Fleetio. "Our software has always been great for preventative maintenance, but this allows Fleetio users ensure that no important activity is missed."
All Fleetio customers have received this new software update and are already providing valuable feedback for continued development. Anyone can try the Issues feature and full suite of Fleetio features for free.
For more information about Fleetio or other products, click here to go to Utility Products' Buyers Guide.