Stored energy: Battery Management Program from PulseTech
Fleet management: PulseTech Products' Battery Management Program (BMP) provides healthier, longer functioning commercial fleet batteries.
Apr 7th, 2014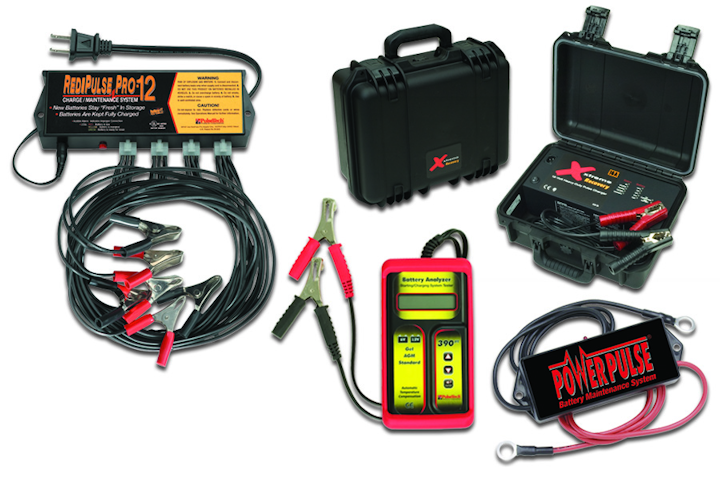 Utility fleets: An innovative cradle-to-grave Battery Management Program (BMP), originally created for military equipment maintenance by PulseTech Products Corp., has been restructured and fine-tuned to test, recover and maintain 12V batteries for commercial fleet managers in both private and public sectors.
Initially introduced to the military as Battery Manger Maintenance Program, PulseTech technicians had developed a Mobilization and Training Equipment
Site guidebook that included new battery turn-in procedures, battery worksheets, constant charge maintenance, state of charge, types of equipment utilized and hard to charge batteries.
The responses from military equipment maintenance managers has been so impressive that PulseTech management decided to commercialize the program, working with numerous national and regional fleet and equipment maintenance managers to create custom programs that follow a basic six-step outline.
"Fleet and equipment batteries, if properly maintained, can far outperform the standard lifecycle, saving tens of thousands of dollars in annual replacement costs and keeping downtime to a minimum -- if simple routine maintenance procedures are followed," said Rick Miller, PulseTech Sales Manager.
As part of the BMP, fleet and equipment managers employ a series of high tech smart tools, including analytical testers, battery recovery chargers, battery stock maintainers, and the installation of permanent desulfators using PulseTech¹s patented Pulse Technology® to automatically keep batteries at peak capacity and extend life cycles up to five times.
For more information about PulseTech or other products, click here to go to Utility Products' Buyers Guide.