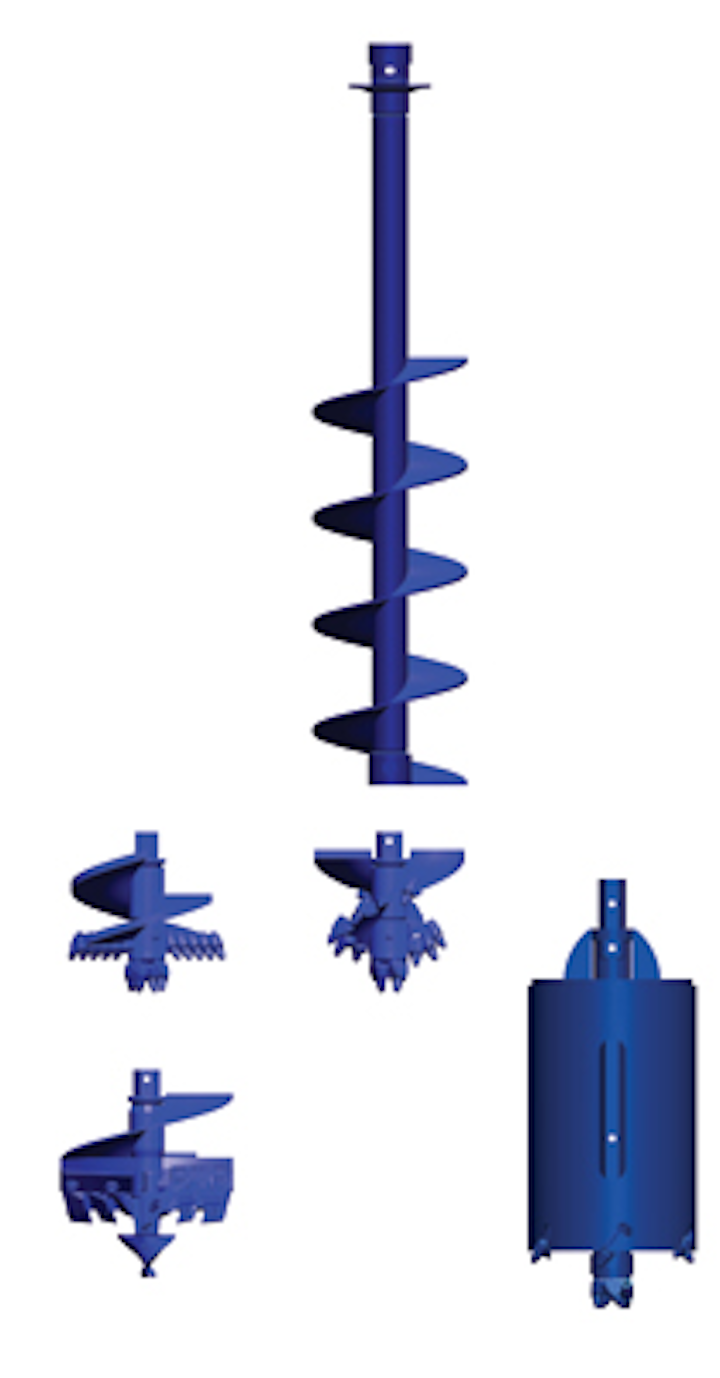 Utility line construction: To increase drilling performance and decrease operational costs, Terex Texoma Interchangeable Head (ICH) augers are now available for the Terex General and Commander series digger derricks. ICH augers increase productivity and versatility by enabling utility contractors to accommodate a variety of drilling configurations and applications with a single auger body.
ICH augers eliminate the need for customers to have multiple augers in their equipment fleet. By simply switching out the head on the auger, customers can work in various ground conditions throughout their operations area, as well as change hole diameters, with minimal effort. With only one pin to switch out, ICH augers can be taken on and off auger bodies in two minutes or less. Measuring approximately 12 in. in length, several interchangeable heads can easily be stored in the truck bed. This allows customers to always have the right auger for the job, when and where it's needed most.
Three types of Terex ICH augers are available: TX (TXD and TXC) Series for dirt or cobble applications, BTA Series (standard and spiral cut) for hard rock applications, and a core barrel option for extreme applications. ICH augers are designed with a 2 5/8-in. diameter hex shaft to provide a robust connection between the auger body and auger head, giving them the ability to withstand the full torque of the auger drive regardless of the auger drive output. The design of these augers also incorporates a new high-strength drawn-over-mandrel (DOM) stem.
For more information about Terex Utilities or other products, click here to go to Utility Products' Buyers Guide.