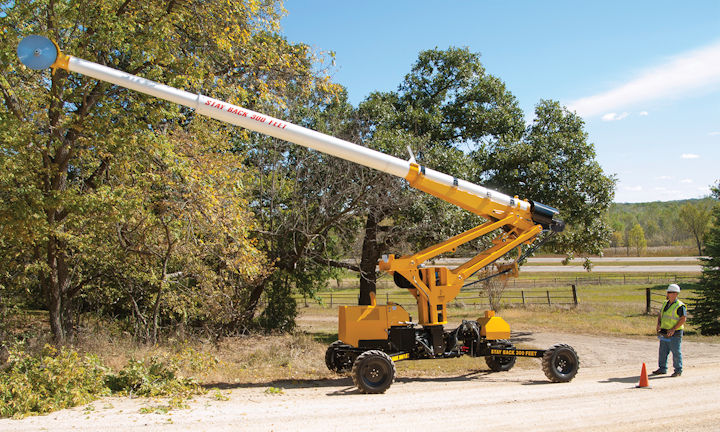 Utility equipment: The updated Mini-Jarraff Rear Lot Trimmer from Jarraff Industries improves trailering efficiency. A new auto-trailering mode allows users to quickly adjust both the front and rear wheels to the exact width needed for trailering. After the width specifications of the trailer are input into the control panel, a push button control automatically adjusts the Mini-Jarraff's wheel width to meet the exact trailer requirements. The Mini-Jarraff can then be loaded onto the trailer quickly and easily, and transported to the next job site.
The remote controlled Mini-Jarraff offers a dynamic range of operation with 55-feet of vertical reach, a 360-degree range of rotation and utilizes a patent pending 180 rotating saw head capable of precise horizontal cutting and tree topping.
For more information about Jarraff Industries or other products, click here to go to Utility Products' Buyers Guide.