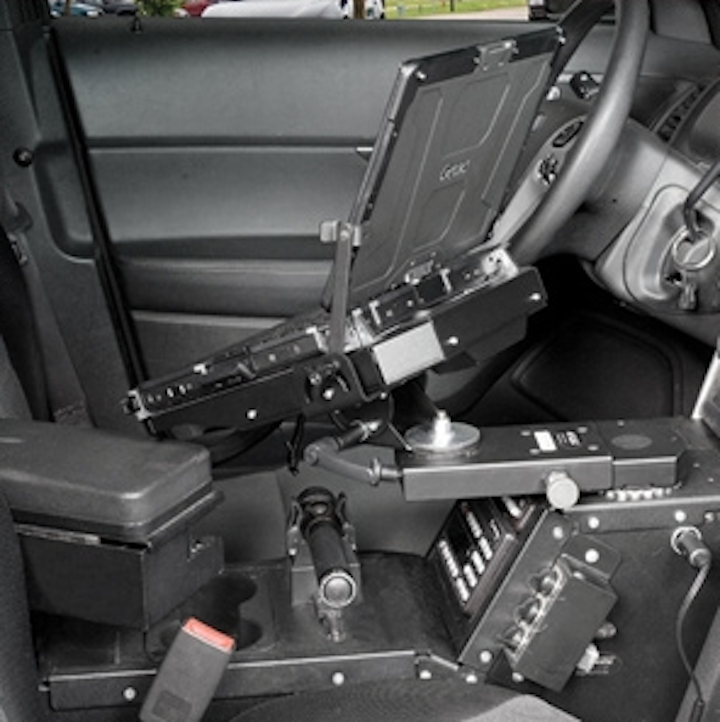 Mobile computers: Gamber-Johnson offers the latest innovations in computer tablet vehicle mounts and tablet vehicle docks. These heavy-duty products are built to withstand rugged terrain, protecting your devices in all environments. All of our TabCruzer products are the result of extensive testing and reflect the latest trends on the market.
• Getac F110 Tablet
• Getac T800 Tablet
• Panasonic Toughpad™ FZ-G1 Tablet
• Panasonic Toughpad™ FZ-M1 Tablet
• TabCruzer Accessories
Our ultimate goal is complete customer satisfaction. For nearly 60 years, we have manufactured products that are built to perform, helping our customers work efficiently. Our tablet car mounts are just some of the products that we offer in a long line of heavy-duty vehicle docking solutions.
Always on the cutting edge of technology, Gamber-Johnson offers tablet mounting brackets that help customers do business effectively. We are proud to offer a selection of Apple-compatible and Panasonic-compatible products and components for your unique docking needs. Feel free to browse the complete Gamber-Johnson product line for a variety of TabCruzer mounting bracket solutions.
For more information about Gamber-Johnson or other products, click here to go to Utility Products' Buyers Guide.