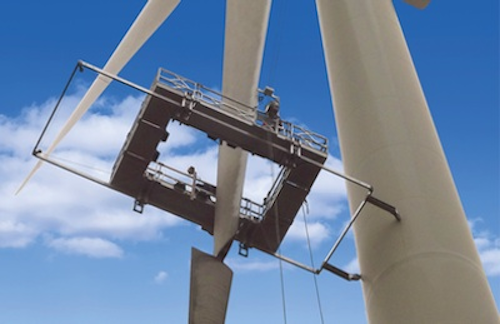 Power Climber Wind launched the first CE-compliant 360 degree blade access platform solution that simplifies wind turbine blade and tower maintenance work for O&M providers, blade contractors and wind plant owners. The 360 degree modular access platform is extensively engineered and field-tested. It is modular, stable, simple to install, and easily configured to meet blade and tower access work needs with minor changes to components, providing a safe, productive and cost-effective access solution for blade and tower maintenance.

The 360 degree modular platform helps your investment go farther.

• Reduces total mobilization cost—lightweight and fits inside a standard work truck;
• Simple to operate, improving productivity and reducing downtime;
• Lowers maintenance costs with use of standardized modular components;
• Easily adapts to various blade profiles; and
• CE approved.

For more information about Power Climber Wind or other maintenance platforms, click here to go to Utility Products' Buyers Guide.