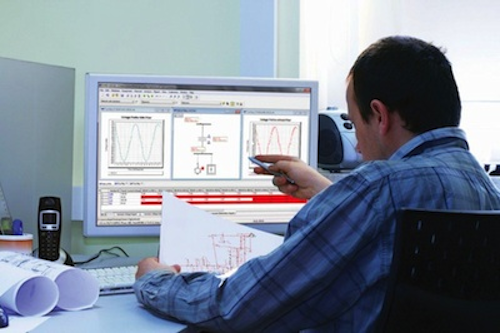 Waukesha, Wis.—Cooper Power Systems, a division of Cooper Industries plc (NYSE: CBE), has announced the availability of its Yukon IED Manager Suite (IMS) release 5.0 software. This Yukon IMS 5.0 release represents the latest effort by Cooper Power Systems to help utilities improve their operational efficiency and meet regulatory requirements.

Cooper Power Systems IMS 5.0 release includes the Password Manager module – providing the capability to remotely manage intelligent electronic device (IED) passwords. Through a simple web-based management interface with granular access control—IMS allows the viewing, changing, and updating of passwords for devices such as the Cooper Power Systems SMP Gateway and Schweitzer Engineering Laboratories, Inc. (SEL) relays. Generated passwords can meet all NERC CIP complexity requirements and are securely stored in an encrypted database – providing fail-safe operation against password loss.

The IMS release 5.0 protects a utility's critical assets through role-based access control where groups of users can be granted permissions to perform operations to groups of IEDs. The IMS Password Manager builds on this model and users can be granted permission to view only the passwords of the IEDs to which they have access; moreover, users can only perform operations they are authorized to do, including remote password updates. Automating password updates through IMS requires less effort than manually updating passwords – and reduces errors. Additionally, IMS hides device passwords through the use of the Passthrough Manager auto-login capability; thereby, reducing the need for shared accounts.

"The Yukon IED Manager Suite 5.0 offers utilities a secure and centralized platform to manage their IEDs. With the new Password Manager module, utilities now have a powerful tool to manage passwords in a NERC CIP-compliant manner," said Mark Thurman, president, Cooper Power Systems, a division of Cooper Industries plc. "It also allows for regular password updates and helps customers securely manage and track their shared accounts – as well as protect access to their devices."

Cooper Power Systems enhances electric system management, security, and reliability by helping customers with its innovative IMS software and technical expertise. The introduction of IED Manager Suite release 5.0 exemplifies Cooper Power Systems dedication to the creation of unfailing and secure assets to support automation systems – further underlining Cooper Power Systems merit as a partner to grow with.
For more information about Cooper Power Systems or other software, click here to go to Utility Products' Buyers Guide.