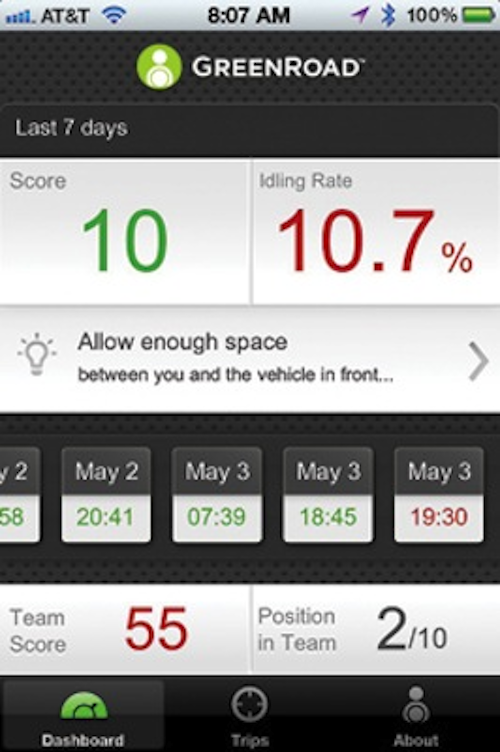 GreenRoad, a driver performance and safety management company, has announced the GreenRoad Central mobile app for drivers—cited to be the fleet industry's first mobile app designed and optimized to give drivers anytime, anywhere access to key performance data. The app runs on Apple iOS devices (iPhone, iPad, iPod Touch) and Android mobile and tablet devices. It is available now to download from app stores.

GreenRoad puts the power of driver performance data into a mobile app expressly for fleet drivers, giving them convenient access and helping improve driving performance. Now, wherever they are, drivers can access their safety score, idling rate, team rank and trip details from the past seven days—all delivered in native smartphone applications. These insights enable drivers to self-correct and improve their driving, saving money through better fuel efficiency, crash reduction and eco-friendly driving.

GreenRoad

For more information about GreenRoad or other mobile apps, click here to go to Utility Products' Buyers Guide.