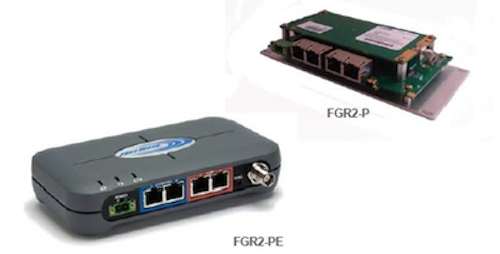 Boulder, CO — FreeWave Technologies, provider of spread spectrum and licensed radios for critical data transmission, has announced the FGR2-P, a board level version of its FGR2-PE Series of license-free, long-range wireless data radios.

The FGR2-P data radios offer the same capabilities as the FGR2-PE, such as industrial serial and Ethernet wireless connectivity using license-free spread spectrum for data communication over long distances. It can easily be incorporated into the Rockwell Automation® line of Programmable Logic Controller (PLC) solutions for markets that rely on industrial automation solutions, such as electric power/smart grid, water/wastewater and manufacturing.

The FGR2-P is compatible with other FreeWave FGRPlus family radios and offers users a second, switched Ethernet port as well as two serial ports to meet the demands of customers' wireless automation requirements. The ports enable a transition from serial to Ethernet data communication without having to replace wireless communication hardware later on, or operate both serial and Ethernet communication independently and simultaneously on the same platform.

"This is the latest in a series of product offerings from FreeWave that complements the PAC/PLC line of automation solutions from Rockwell Automation," explained Ashish Sharma, chief marketing officer at FreeWave Technologies. "Our partnership with Rockwell Automation is important to FreeWave. Their customers are always searching for newer and more robust solutions to meet their industrial automation requirements. The FGR2-P offers one more tool in their arsenal to increase maximum productivity and long-term efficiency."

For more information about FreeWave Technologies or other wireless data radios, click here to go to Utility Products' Buyers Guide.