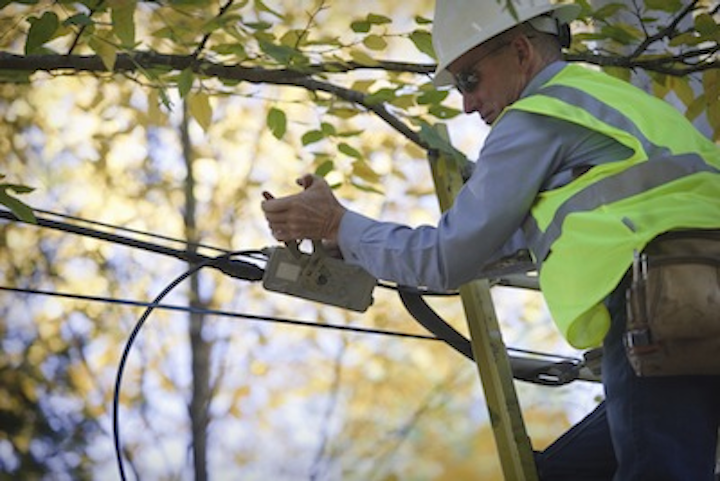 By David Troll

It is almost a management cliché to say the right kind of communication can solve any problem. In the field service landscape, however, new avenues of communication solve and prevent problems. For utilities, that means boosting customer (not "ratepayer") and employee satisfaction while increasing workforce productivity are compatible goals.
These avenues of communication have opened up because of the widespread adoption of democratized communications technology. Consider how social collaboration tools such as Facebook, Twitter and photo-sharing sites, for example, have become a pervasive presence in our daily lives. Because these communication tools have become the norm, social collaboration has expanded beyond the consumer realm into the business world. Now, employees (consumers on the clock) are capable and expect to use collaborative communications technology in their business lives.
Many utilities might not think of collaboration and context-awareness as mission-critical capabilities. In fact, traditional utility's operations management considered only one type of internal communication—between dispatch and service technicians. Social platforms were fine for recruiting, training and branding, but not for managing workers in the field.
As consumers have embraced these solutions, people have developed expectations as they once did with the telephone, TV and radio. Utility workers who have adopted social communication and collaboration tools in their personal lives now expect the same benefits in their professional world. In fact, studies show that on-the-job collaboration greatly improves employees' job satisfaction and performance. So ignoring these new communication channels and how they can be used internally means squandering opportunities to enhance productivity and customer service.
The benefits are especially clear when dealing with emergency situations such as Hurricane Sandy, which recently ravaged parts of the Caribbean, as well as the Northeast and Mid-Atlantic U.S. Power utilities throughout the region brought in extra workers from other states to bolster their overburdened staffs. While some utilities were lauded for this effort, others were berated in the press and social media for failing to effectively communicate their plans, efforts and expectations. One major electricity provider in New Jersey proactively issued restoration schedules by township (available through their website and pushed through community chat boards and Twitter), ensuring their customers knew what to expect. Meanwhile, another utility drew the ire of its "ratepayers" on those same social platforms by announcing only that they were "assessing the situation," two days after the storm passed.
Today's workforce is evolving to expect opportunities for better collaboration in the work environment, and consumers tacitly support this evolution because of the obvious benefits they reap—especially in trouble situations. For utilities, a large and imperative subset of this evolving workforce is comprised of technicians in the field. The good news is cutting-edge applications for managing field services now offer context-aware, social communications platforms that are integrated as part of conventional scheduling and routing applications—making the functions more effective and satisfying the growing need for more social connections.
So, for utilities analyzing their current field service management system—or evaluating alternatives—it is imperative to consider how that solution fosters better collaboration. There are three main types of communication the solution should enable:

• Company-to-Consumer: No one likes to be kept waiting. In a recent cost of waiting survey conducted by IBOPE Zogby, 35 percent of U.S. consumers said that they would give up and leave after waiting at home too long for a service appointment. For utilities, these "no-shows" result in wasted truck rolls and subsequent return visits, adding to operational costs. And the problem doesn't stop there. More than one-third of consumers surveyed (37 percent) would post a complaint online after a long wait. Facebook, Twitter and other social media now serve as digital megaphones for consumer dissatisfaction, magnifying a utility's PR headaches and degrading the brand. For investor owned utilities (IOUs), that dissatisfaction can directly impact share-price. And for all utilities, this can lead to issues with the Public Utility Commission (PUC)/regulatory agency. By contrast, a technologically advanced field service management solution can also improve on-time performance and customer communication. A system that automatically reminds customers of upcoming appointments (using the customer's choice of phone, SMS/text, email or social media) helps reduce the abandonment rate for scheduled appointments. Combined with more punctual scheduling, day-before and day-of reminders reduce no-shows by as much as 50 percent.

• Back Office-to-Technician: Field service applications with an integrated collaborative social platform allow productive exchanges between technicians in the field and their dispatchers and managers back at the office. This supports everything from requests for equipment and information to situations requiring assistance. Does a service technician need a blueprint, wiring schematic or other knowledge resource to complete the job? Using an embedded collaborative social platform, a technician can make the request to a help desk and have that request intelligently routed to the right resource (e.g. a supervisor, co-worker or other support person). That resource can simply drag and drop the required information into the chat panel and the transfer is instantaneous. As a result, jobs are finished faster and done right the first time—without return trips. In addition, collaborative, context-aware solutions for internal communication prove especially valuable in supporting part-time, seasonal or contracted personnel because they make institutional resources and expertise more accessible and ensure consistent communication. Bringing in 1,000 linemen from nearby states is a daunting task, but less so when the workforce management tool enables consistent, coordinated, bi-directional communications with those workers to get the right people to the right place at the right time—and, just as importantly, to make sure customers know they are coming.

• Technician-to-Team: The newest context-aware, collaborative field service technologies prove their worth in peer-to-peer communication. HTML5 Web applications fully exploit the capabilities of modern mobile devices, making them more than glorified radios and pagers for transmitting and receiving voice and text. With advanced analytical software and embedded location-based services, leading field service management software can establish context. That is, it determines a user's location in relation to other users on the team, along with the work being done; the location of equipment, tools and other resources; and then provides this aggregated insight to everyone supporting the business. When a service technician needs a certain tool or piece of equipment to complete a job, he or she no longer needs to call, text or email a supervisor or dispatcher to start a time-consuming search that interrupts many other technicians and slows everyone. Instead, the tech in need can find the closest colleague with the right tools or equipment and arrange an exchange, all through collaboration technology. Using drag-and-drop functionality, the two technicians will immediately record and time-stamp the transaction for inventory control—reducing wasted time, paperwork and miles driven. This peer-to-peer communication model, complemented by embedded context-awareness, can alter the entire field dynamic—making the collective knowledge-base of the workforce available to anyone in need, ranging from less experienced employees to third-party contractors.

A field service management solution that fully empowers all three avenues of communication—company to customer, back office to technician, and technician to team—within a service organization can deliver unprecedented value to all stakeholders in the field service ecosystem. A solution that embraces leading technological capabilities can extend beyond the classic field service management domain (e.g., routing and scheduling optimization, field force mobility) into the realm of customer experience management. A field service solution including the right communications technology can bring organizations closer to their customers and make them better connected internally, delivering real value to all.

About the author:
David Troll is vice president of TOA Technologies.
For more information about TOA or other communications technologies, click here to go to Utility Products' Buyers Guide.