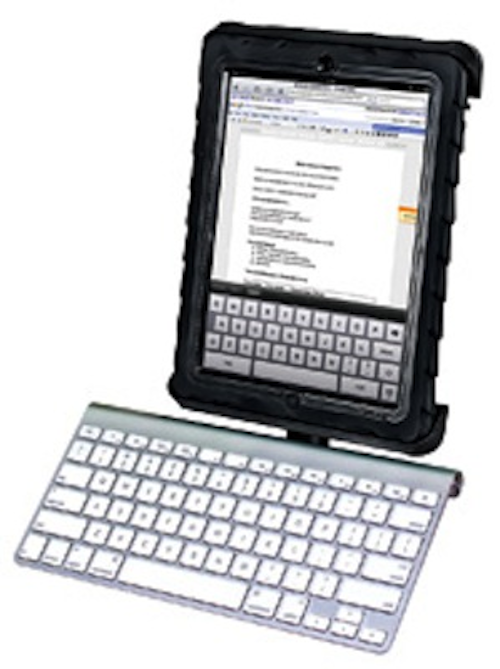 RAM offers a simple and effective way to mount a keyboard with your iPad or tablet. Tablets are good for their ease of use and portability. One of the downfalls is the inability to efficiently enter data using the tablet touch screen.

Now you can cost effectively mount a Bluetooth keyboard in conjunction with your RAM Tablet mounting solution using this design. This simple design clamps an 8-in. tube between any RAM tablet cradle and the mounting ball base-allowing for adjustment to accommodate many tablet configurations, including use in both landscape and portrait mode. The 8-in. tube has a 1-in. ball on the end, which connects to a standard RAM double socket arm and a 2-in. x 6.25-in. RAM plate with 1-in. ball.

The keyboard mount includes Velcro, which can be used to attach any portable keyboard for quick and easy access. If you do not already own a keyboard, RAM offers a low cost Bluetooth keyboard as an option with the keyboard mounting system.

For more information about RAM or other keyboard mounting solutions, click here to go to Utility Products' Buyers Guide.