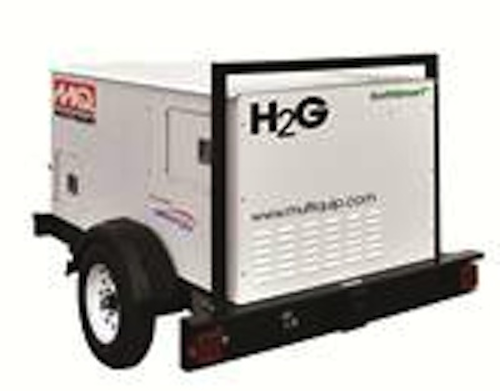 Multiquip offers the H2G EarthSmart Hydrogen fuel-cell powered Generator (H2G). As the industry's first mobile hydrogen fuel cell-powered generator, the H2G is:
• environmentally-friendly
• pollution-free
• does not produce particulate emission

Because the machine does not use fossil fuel sources, no combustion occurs in the process, making it safer for use in any environment, indoors or out. The generator operates cleanly with zero emissions and can be operated inside and for tunnel/underground applications.

For more information about Multiquip or other generators, click here to go to Utility Products' Buyers Guide.