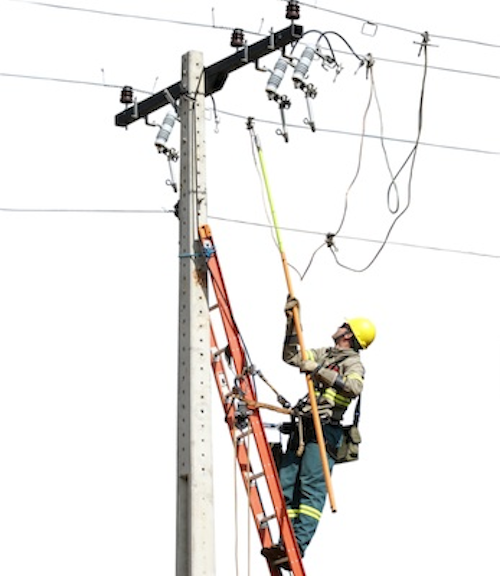 Watertown, S.D.—Terex Utilities now offers a broad range of tools and solutions for work on energized power lines to electrical industry, electric cooperative and municipal utility customers in North America. Terex hot line tools are specifically designed for use by linemen, electricians and workers in the construction and maintenance of live power lines up to 800kV.

Terex hot line tools help electrical generation, transmission and distribution customers reduce the risk of working with live power lines and the cost associated with shutting down electrical networks for maintenance services. The Terex line of hot line equipment includes all the necessary tools, as well as personal and collective protection equipment, for different hot line working methods for applications involving electrical systems, including hot stick and bare hand methods. In addition to selling these specialty tools and solutions separately, Terex also offers customers the ability to custom-fit their Terex utility trucks with the hot line equipment electric crews need the most.

"With the addition of the hot line tools, Terex now offers North American customers a complete package of permanent and temporary utility equipment solutions," says Dennis Depazza, senior product manager, Terex Utilities. "We understand that our customers work in diversified applications, on several voltage levels and on several electrical systems, such as transmission lines, substations and distribution networks. Because Terex knows what electric crews need to be successful, our utility equipment line includes the broadest range of products available to meet all our customers' equipment needs and the convenience to get all of those products from one supplier."

For more information about Terex Utilities or other hot line tools, click here to go to Utility Products' Buyers Guide.