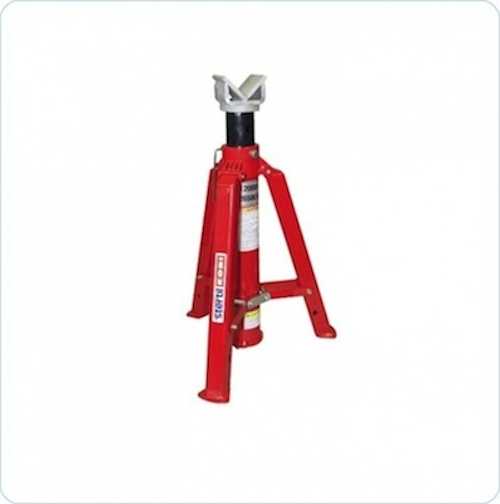 Stevensville, Md.—Stertil-Koni USA Inc., a provider of heavy-duty truck lifts and bus lifts, has brought its technology to new heights with a full of range space-saving support stands. These stands serve a critical requirement in many repair shops and maintenance facilities that require the use of a secondary vehicle support before a technician can work under the raised vehicle to perform service. Multiple sets of stands can be essential for a repair shop to meet this requirement. In these instances, the challenges posed are both safety- and space-related.

A typical support stand has three legs that touch the floor and create a triangular base, which in turn can have a circumference up to 36 inches. A single stand upright on the shop floor can take up to 20 square feet of valuable shop space. Stertil-Koni has solved this problem by designing the first foldable stand that is offered in a tall or short version. Foldable stands can support capacities of 18,000 – 26,500 lbs each. With a base circumference of only 12 inches when folded, each stand only occupies 113 inches of space. As a result, these stands give back valuable shop space. In addition, Stertil-Koni offers a wall bracket that allows the stands to be stored on the shop wall and out of the way. The result is greater space and a safer work environment for service technicians.
For more information about Stertil-Koni USA or other support stands, click here to go to Utility Products' Buyers Guide.