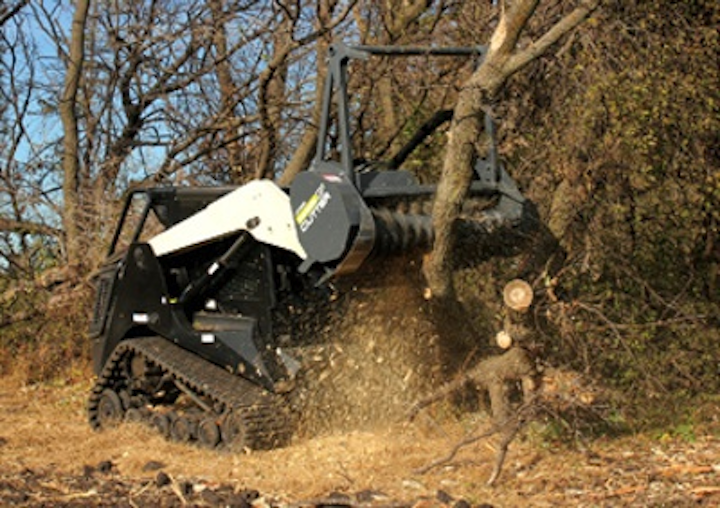 As part of its VMLogix line of products, Loftness Specialized Equipment introduces the Carbide Cutter G3 high-performance mulching head attachment for skid steers. This new product incorporates the latest cutting-tooth technologies and power drive systems while maintaining rugged reliability.

The Carbide Cutter G3 is available with 51-, 61- and 71-inch cutting widths. All models are offered with a variety of carbide-tipped and heat-treated steel teeth to match any job application. The precisely engineered spiral tooth pattern on the rotor ensures continuous tooth contact with the material being cut.

For maximum cutting performance, the Carbide Cutter G3 features a two-stage cutting chamber with staggered counter teeth and a shear bar. This combination of features results in small particle sizes, while eliminating the jamming and wrapping issues associated with competitive products. An optional primary-stage shear bar is also available for ultra-fine mulching.

The mulching heads operate at 1,700 to 2,150 rpm and feature a four-groove banded belt drive with spring-loaded tensioner. They come standard with a fixed-displacement, piston-style motor that delivers hydraulic power at 97-percent efficiency, which is much higher than traditional gear-type motors offer.

Loftness Specialized Equipment

For more information about Loftness Specialized Equipment or other mulching products, click here to go to Utility Products' Buyers Guide.