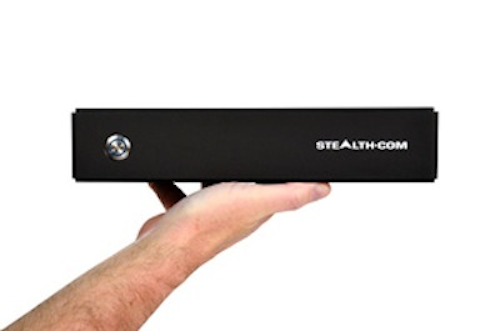 Toronto, Canada/San Jose, CA — Stealth.com Inc.'s (Stealth Computer's) WPC-525F PCs are fanless, rugged and waterproof—and designed for environments where ordinary computers won't survive. Stealth Computer is an ISO 9001 manufacturer of industrial rugged computers and peripherals.

The new Stealth WPC-525F is a rugged computer that is water-tight, survives liquids, chemicals, dust and dirt intrusion and meets IP67/NEMA 6 environmental specifications. Designed without cooling fans, the internal CPU is passively cooled through the robust small form factor chassis design measuring only; 10.15"(W) x 6.22"(D) x 2.04"(H) or (258 x 158 x 52 mm) in size and providing noise free operation.

Stealth's WPC-525F extreme environment PC is well equipped to surpass the performance of most industrial embedded PCs available today. Powered by Intel's D525 1.8GHz Dual Core CPU for maximum performance and power efficiency and built utilizing SSD (Solid State Drives) that can withstand extreme temperatures, high vibration/shock/humidity, as well as high altitudes.

"The WPC-525F is built to withstand the demanding effects of harsh environments typically encountered in industrial, marine and outdoor applications." stated Ed Boutilier CEO of Stealth.com Inc.

The WPC-525F waterproof PC features power, video (VGA), 2x LAN (RJ45), serial (RS232) and 4x USB 2.0 connections that are coupled through water-tight, locking bayonet style connectors typical of military designed hardware. The durable water resistant PC operates from a wide range of DC input power (6-36VDC) making it an ideal fit for mobile/marine, field and transportation based applications.

Systems are fully compatible with Microsoft Windows 7/XP, Linux etc. and can be custom configured to meet the exact needs of the OEM or end user. The WPC-525F has integrated VESA mounting holes (75mm/100mm) providing for easy and secure mounting.

Stealth also has a number of complimentary product options to go along with the WPC-525F such as our rugged waterproof LCD monitors and keyboards.

For more information about Stealth Computer or other rugged computers, click here to go to Utility Products' Buyers Guide.