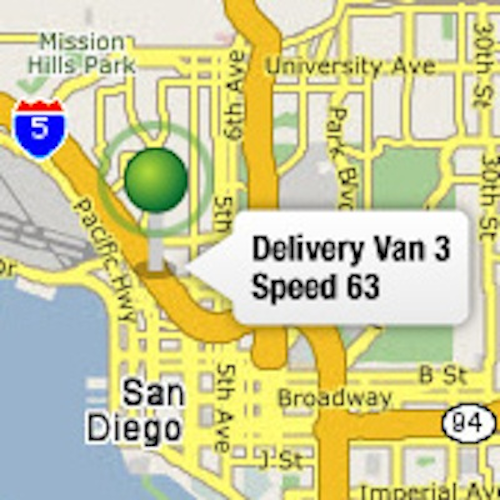 Networkfleet merges GPS vehicle tracking technology with affordable wireless coverage. The result is easily accessible GPS fleet tracking that improves efficiency and reduces cost. With Networkfleet you can count on:

• Industry longevity: founded in 1999, Networkfleet provides GPS to nearly 160,000 vehicles around the U.S. and Canada. We have more than 50 patents issued or pending surrounding remote diagnostics, and we are proud to manufacture our products in the USA.
• Easy to use: our hardware devices are easy to install and implement across small and large fleets. Online access to your fleet is available 24/7 via our modern, intuitive web interface.
• Installation network: our nationwide network of installers are certified, and they get the job done right the first time.
• Training: we offer ongoing live webinars, training videos, and a have a world-class, responsive, and quality-driven Customer Care team.
• Roadside assistance: we care about your drivers, that's why we offer free roadside assistance for your fleet.

For more information about Networkfleet or other GPS fleet tracking, click here to go to Utility Products' Buyers Guide.