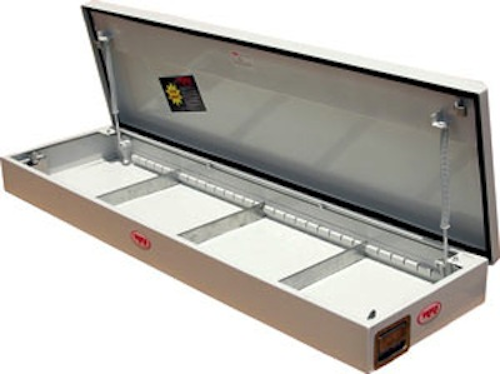 RKI Inc. has released its latest crossbox, the C63T. The box is for trucks with bed mounted fuel tanks or compressed natural gas (CNG) tanks. It fits trucks such as Ford, Chevrolet and Dodge—as well as other makes. This model provides versatility for your application and is available in black or white.

The C63T truck box is constructed with 14 gauge steel and features high security stainless steel hinges. A polyester powder coat provides a durable finish, ensuring the product will last.

A full list of specifications and features, as well as information on all of RKI's other products, is available.

RKI Inc.
For more information about RKI or other crossboxes, click here to go to Utility Products' Buyers Guide.