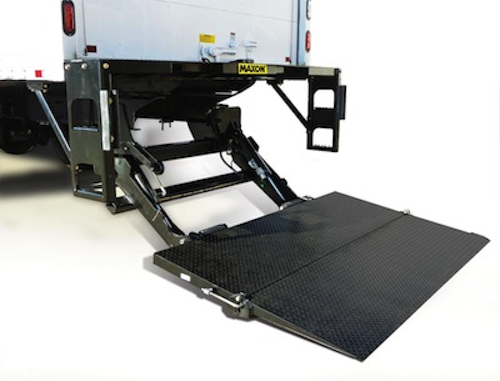 Santa Fe Springs, Calif.—Maxon has announced its third new product this year, which is also the newest addition to its Tuk-A-Way product line—the TE-33 liftgate.

The TE-33 boasts a 3,300 lb. lifting capacity, an option for a bolt-on extension plate and a bolt-on heavy-duty step assembly, all in a rugged and economical package. Engineered in response to customers requiring greater platform space for consolidated palletized loads, the TE-33 is optimal for small- to mid sized trucks with beds as low as 38". The TE-33 is available in 48" x 84" or 52" x 84" wedge-type steel platform sizes specifically designed to allow for the smooth transition of load on and off the platform.

The TE-33 also incorporates a heavy-duty, twin-cylinder design that results in great performance and stability. Additional features include grease fittings at all critical rotation pointsand automatic hydraulic locking.

All-in-all, the TE-33 has heavy-duty capability without the heavy-duty price tag. "That was our intention", said Brent Stratton, Co-President of Maxon. "Our designs reflect the needs of our customers. They get the latest innovations all on a sensible budget."
For more information about Maxon or other liftgates, click here to go to Utility Products' Buyers Guide.