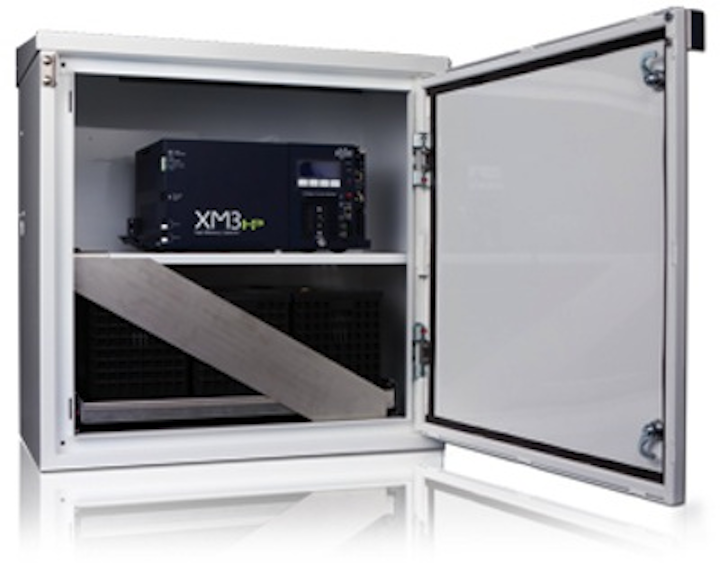 Bellingham, Wash.—Alpha Technologies Inc., total power solutions provider, is introducing a comprehensive line of high performance power products at the SCTE Cable-Tec Expo in Orlando, FL, October 17-19.

Alpha's High Performance Power Systems are comprised of the newly developed XM3-HP CableUPS, AlphaCell HP batteries and Alpha's High Security HP enclosure, all combining to form the most secure, most reliable, and most energy-efficient outside plant power solution ever offered. Each component provides direct operator benefits with a focus on improved efficiency, reduced operating costs and enhanced system security.

"Alpha's high performance product line ensures an intelligent and dependable solution for critical network powering needs," said Drew Zogby, Alpha President and COO. "The integration of the XM3-HP's DOCSIS-based communication with advanced technology AlphaCell HP batteries maximizes system efficiency and lowers operating costs at the same time."

The innovative XM3-HP utilizes Advanced Ferro Technology, an Alpha-patented product, to optimize transformer performance and provide ground-breaking efficiency ratings, improved protection levels and the tightest output voltage regulation ever offered. To help reduce operating costs, the XM3-HP is equipped with embedded DOCSIS communications and Alpha Applications which provide the necessary critical data to remotely monitor and manage the entire power network.

Incorporation of the pure-lead AlphaCell HP batteries can result in a 20 percent increase in life expectancy with up to 240 cable runtime minutes. The AlphaCell HP is the most reliable and effective backup power source on the market, allowing cable operators to use fewer batteries in comparison to a standard string. The XM3-HP features an embedded AlphaGuard battery management system with advanced technology to promote an equal charge voltage across all batteries in the string, lessening the frequency of preventative maintenance truck rolls and saving operators valuable time and resources.

To house valuable power components, Alpha has engineered a High Security HP enclosure to provide added protection against severe weather, unauthorized access and theft. Interior solutions include a Battery Security Bar, Power Supply Security Screw and Internal Lock Latches that hook directly into the enclosure. The exterior of the enclosure features a recessed door to prevent prying and a flush mount 2-point keyed latch solution, with security screws and welded tabs available for enhanced protection.

Alpha will showcase the complete High Performance Power System in booth 1927 at SCTE Cable-Tec Expo. Cable-Tec hosts around 10,000 attendees annually and provides a first-hand look at the latest in cable telecommunications technology, products and services. The event will be held at the Orange County Convention Center.

For more information about Alpha Technologies or other power solutions, click here to go to Utility Products' Buyers Guide.