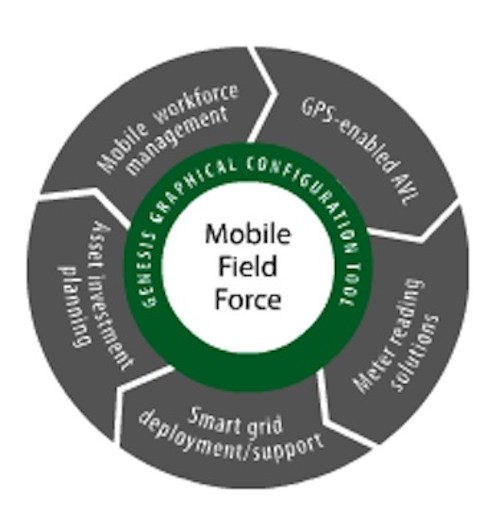 Clevest Solutions Inc., a provider of mobile workforce automation software including smart grid operations exclusively for the utility industry, announced that Adams-Columbia Electric Cooperative, the largest rural cooperative in Wisconsin, has successfully deployed its Automatic Vehicle Location (AVL) solution to improve the responsiveness of field operations for members across 12 counties. As part of a multiphased project strategy, Adams-Columbia plans to build upon the AVL solution by adding Clevest's mobile workforce management solution (MWFM), which is integrated into service orders from its ATS customer information system.

Don Gibson, Partner Manager, Clevest, explained, "ATS is a key partner for the utility industry and the expanding integration of our mobile software suite with its CIS not only demonstrates our commitment to developing flexible solutions but also further strengthens our competitive position. Earlier this summer, we successfully delivered an integrated AVL and MWFM solution around ATS service orders for another utility."

With its current browser-based AVL solution, Adams-Columbia dispatchers and supervisors can track vehicle locations using dynamic icons and graphics on the AVL map. With its future integrated solution, the utility will have a comprehensive, map-based view of service orders generated by its ATS CIS and real-time information on the status and location of crews completing work in the field. Adams-Columbia will also be able to determine the closest vehicle to a task, monitor or query the status of a task, and use wireless communication to send and receive order details and share them in real-time with host systems such as its ATS CIS.

Keith Weyh, Support Services Manager, Adams-Columbia, indicated, "With the Clevest AVL solution, we now have full visibility into the location and activities of our vehicles and wireless communication lets us better connect and coordinate the field and the office. Real-time insight into field activities means we can respond much more quickly in the field, and with more accurate information. It also gives us a flexible platform to easily accommodate our future mobility initiatives."

In addition to the standard enterprise deployment, Clevest's AVL solution is also available as a complete preconfigured package for a monthly per vehicle fee. For the all-in pricing model, Clevest AVL Fast Pack includes web-based software, in-vehicle GPS hardware and a wireless data plan as well as set up, training, upgrades and ongoing support. This allows utilities to reduce project risk and attain almost immediate payback with no upfront capital expense. Clevest AVL Fast Pack is interoperable with Clevest's mobile workforce management solution and is Multispeak-certified to simplify integration with other enterprise applications that use the same standard.
For more information about Clevest Solutions or other vehicle location products, click here to go to Utility Products' Buyers Guide.