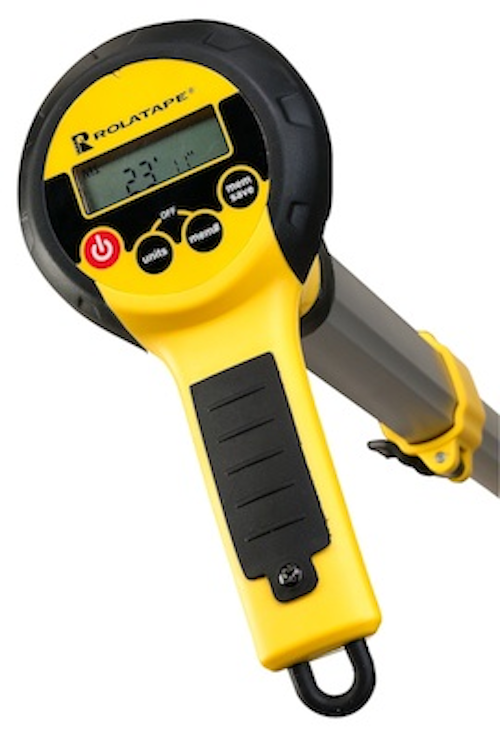 Forestry Suppliers' Rolatape Digital Measuring Wheel features an illuminated digital display that is located on the ergonomic handle, providing easy-to-read measurements at a glance. The digital brake stops wheel measuring with the push of a button.

Memory stores up to four measurement values for quick recall. Other features include an aluminum shaft, a kickstand, and a wide rubber wheel for use on all terrains and surfaces. The measuring wheel has a range up to 9,999 ́11 ̋ or 9,999.99 m and measures in 1 ̋, 1/100th of a foot, or 1 cm increments.

Forestry Suppliers Inc. is a worldwide supplier and distributor of general-use and specialty products and equipment for the forestry, arboricultural, landscaping, environmental, aquacultural, wildlife management, education and engineering markets.

For more information about Forestry Suppliers or other measuring wheels, click here to go to Utility Products' Buyers Guide.