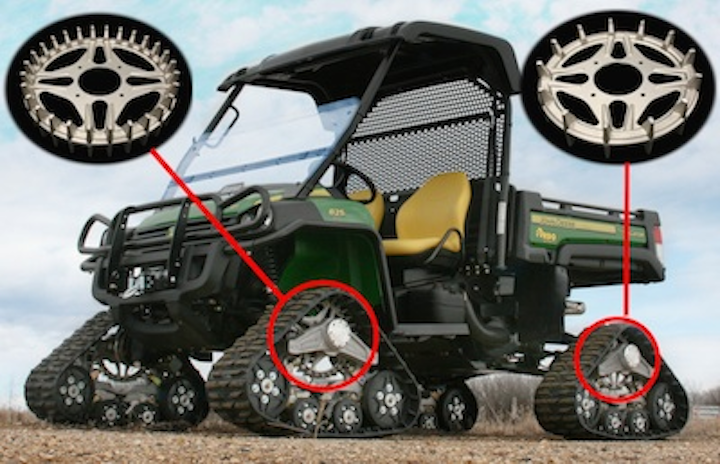 Karlstad, Minn.—MATTRACKS introduces six new models for ATVs and UTVs. The new Sprositive Drive system has been specially designed to compensate for the unequal ratios on ATVs and UTVs using over running front differentials.

By eliminating the slack in the front sprockets pitch and changing the front to rear sprocket ratio, the Sprositive Drive allows your vehicle to stay locked in 4WD and helps keep all tracks pulling at the same speed. Mattracks offers Sprositive Drive models for Polaris, John Deere, Club Car, Bobcat, Case IH, New Holland and Cub Cadet UTVs and some Polaris ATVs.

The new Sprositive Drive models are the XT SPs, XT UR SPs, XT UR HD SPs, M3 SPs, M3 UR SPs and the M3 UR HD SPs.

For more information about MATTRACKS or other vehicles, click here to go to Utility Products' Buyers Guide.