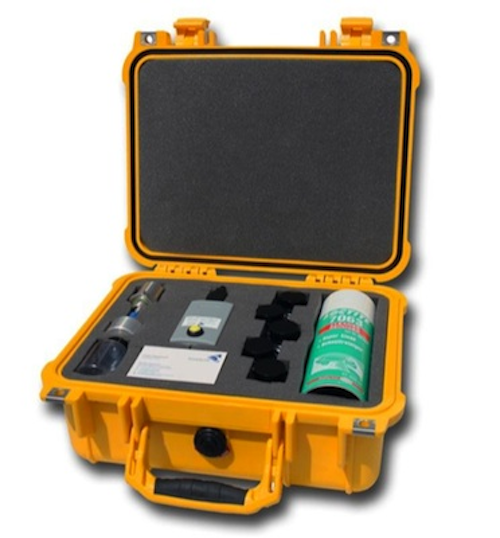 Oil is a critical component in many electricity grid transformers, and, when it degrades, it can cause operators significant and costly reliability and maintenance issues. Improved awareness of the real time oil condition within the transformers enables issues to be identified ahead of time and appropriate remedial action planned into regular maintenance preventing a catastrophic failure.

Tan Delta offers a range of sophisticated, highly accurate oil condition monitoring solutions that accurately monitor multiple critical oil parameters and provide instant real time oil condition status reports.

Chris Greenwood MD of Tan Delta explains, "For a decade the Tan Delta technology has been used in applications varying from mining, industrial gear boxes and food processing, providing operators with previously impossible levels of oil condition monitoring accuracy and reliability in real time. This functionality is now available to operators and manufacturers of transformers with obvious material financial and reliability benefits."

Research shows that a reduction in oil quality within an electricity transformer has a material and potentially catastrophic effect on their performance and reliability. It is therefore essential that suppliers and operators monitor the condition of the oil, and when necessary take action to ensure optimal performance.

Tan Delta has developed two solutions that can be easily implemented by transformer manufacturers and utility operators. Both leverage the proven performance of the OQS Series 2 oil sensor that uses patented technology to simultaneously monitor multiple elements in the oil to provide highly accurate real-time data on the condition of the oil in the transformer.

The OQS Series 2 sensor itself can be permanently fitted to virtually any transformer and provide constant real-time data on the oil condition. This data can be integrated with existing monitoring systems or as a stand- alone system.

Our unique Mobile Oil Testing Kit is used by maintenance teams to test oil immediately on site. This negates the normal delay and cost associated with sending oil to distant laboratories for testing. Immediate condition awareness also allows the team to take action whilst on site, further reducing cost.

Chris Greenwood, also said; "Transformers are a critical part of the infrastructure in most countries. Our sensor technology enables manufacturers and operators to improve reliability and dramatically reduce maintenance costs. This is yet another excellent application for our proven and patented technology."
For more information about Tan Delta or other transformer oil condition monitoring solutions, click here to go to Utility Products' Buyers Guide.