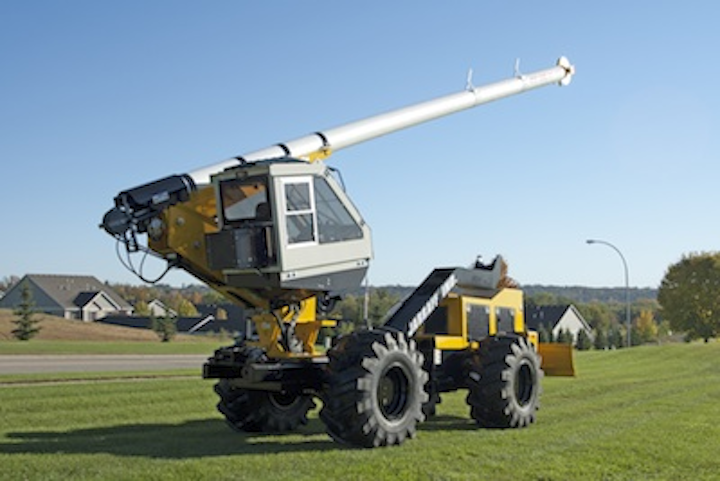 St. Peter, Minn.—The Jarraff All-Terrain Tree Trimmer is now available with a Tier III Cummins liquid cooled, 130 horsepower electronic controlled engine. The increased horsepower will improve the unit's grade climbing abilities and current emissions rating. The Tier III engine option is available in a 4x4 wheeled and track model. A Tier II engine option 97 HP Deutz diesel is still available in both configurations, as well as a new 5-cylinder Deutz engine option.

The Jarraff All-Terrain Tree Trimmer features a ROPS, FOPS and OPS Certified Cab. The unit provides ROW maintenance contractors a dynamic field of operation, offering a 360-degree range of motion, 40-degree lateral tilt and 75-foot cutting height. Two four-way joysticks and fingertip controls offer optimal precision. The Jarraff adds safety to every job because workers never leave the ground.

For more information about Jarraff or other tree trimmers, click here to go to Utility Products' Buyers Guide.