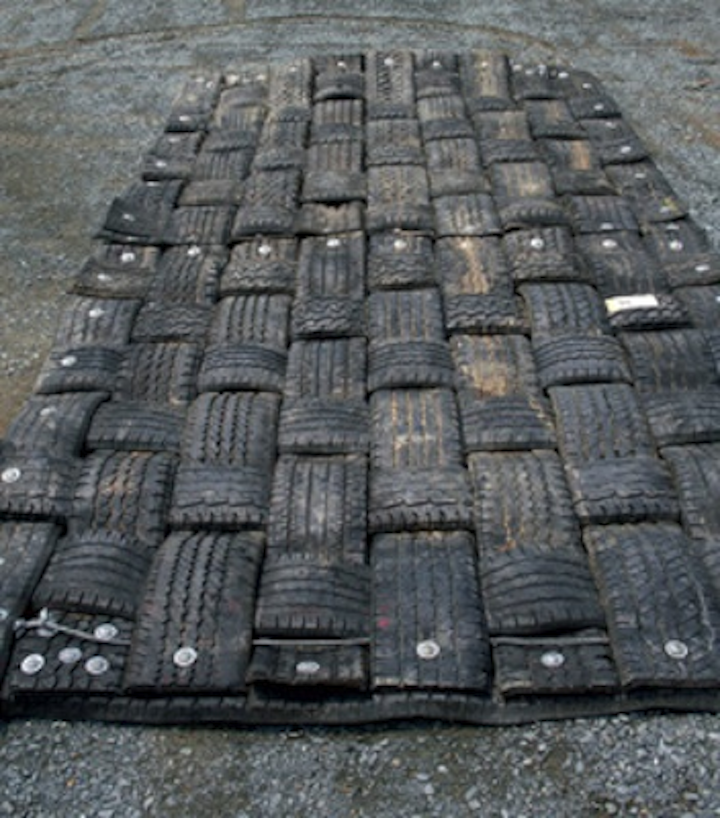 SVE Portable Roadway System's Treadmat equipment mats are the newest addition to this company's product line. Treadmats allow you to get to the work site quickly and easily. Tire mats have been around for a while—but not in a woven design. The mats provide a way to recycle discarded material, reducing landfill waste, into a useful tool for the field.
The recycled woven tire mats are rugged and virtually indestructible. Among Treadmat features:
• Usable operational life is extremely long,
• The rubber is the road with TreadMat,
• All types of equipment can be operated on the mats,
• Lifting/dragging cables on both ends and rated at 2,000 pounds on straight pull,
• TreadMat can be placed in layers to provide additional load bearing capacity in softer soil conditions,
• Sized at 7 X 14 feet with a weight of 765 pounds makes it easy to handle with onsite equipment, and
• Many applications.
For more information about SVE Portable Roadway Systems or other equipment mats, click here to go to Utility Products' Buyers Guide.