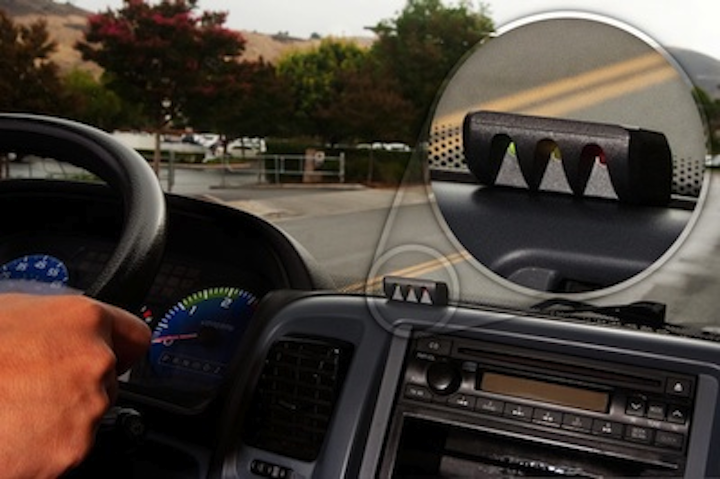 By Tanya Roberts

To run an effective fleet, there are many areas that need focus. Two of those, maximizing the use of technology and creating a safe and efficient driving culture, come together with GreenRoad's Connected Fleet technology that delivers effective driver performance and safety management.
Research shows that driving behavior contributes to more than 80 percent of crashes and up to 33 percent of fuel consumption. With more than 85,000 drivers on the road, there is one factor that has the greatest impact on driving safety, fuel consumption and fleet operating costs: the driver.
GreenRoad defines Connected Fleet as the use of Web-based software; real-time, in-vehicle feedback and data collection; along with online analytics and reporting. A just-completed GreenRoad fleet leaders survey shows that 57 percent have already adopted Web-based software over outdated PC-based software and standalone telematics solutions.
Over time, every driver slips into bad habits such as losing attentiveness because a route is so familiar—or perhaps speeding to accomplish more runs in a day. Day-by-day, these minor incidents add up to greatly increase the likelihood of a crash and negatively impact fuel efficiency.
GreenRoad eliminates bad habits with an in-vehicle light emitting diode (LED) device that gives drivers objective, real-time feedback when a risky driving event occurs. Drivers quickly self-correct, resulting in safer, more fuel efficient driving. GreenRoad offers precision, monitoring maneuvers across five categories: acceleration, braking, lane handling, cornering and speeding—and even captures compound events such as rapid acceleration into a turn.
The GreenRoad Driver Improvement Loop uses technology-based, personalized driver self-improvement to immediately transform driving culture and deliver good drivers. Return on investment (ROI) is typically realized in a matter of months.
GreenRoad tabulates on-going driving performance. Risky events are translated into a single, simple metric—called the Safety Score—for each driver and aggregated across the fleet. The score represents the number of safety events generated per 10 hours of driving time. The lower the score, the better the driver.
Most GreenRoad customers experience a 50 percent crash reduction after six months of GreenRoad use and average a 10 percent improvement in fuel economy that can be as high as 15 percent with GreenRoad active idling monitoring.
In summary, GreenRoad embraces the Connected Fleet through its ongoing driver performance and safety management—transforming driving culture and delivering good drivers.

About the author:
Tanya Roberts is senior vice president of marketing for GreenRoad Technologies.
For more information about GreenRoad or other fleet management products, click here to go to Utility Products' Buyers Guide.