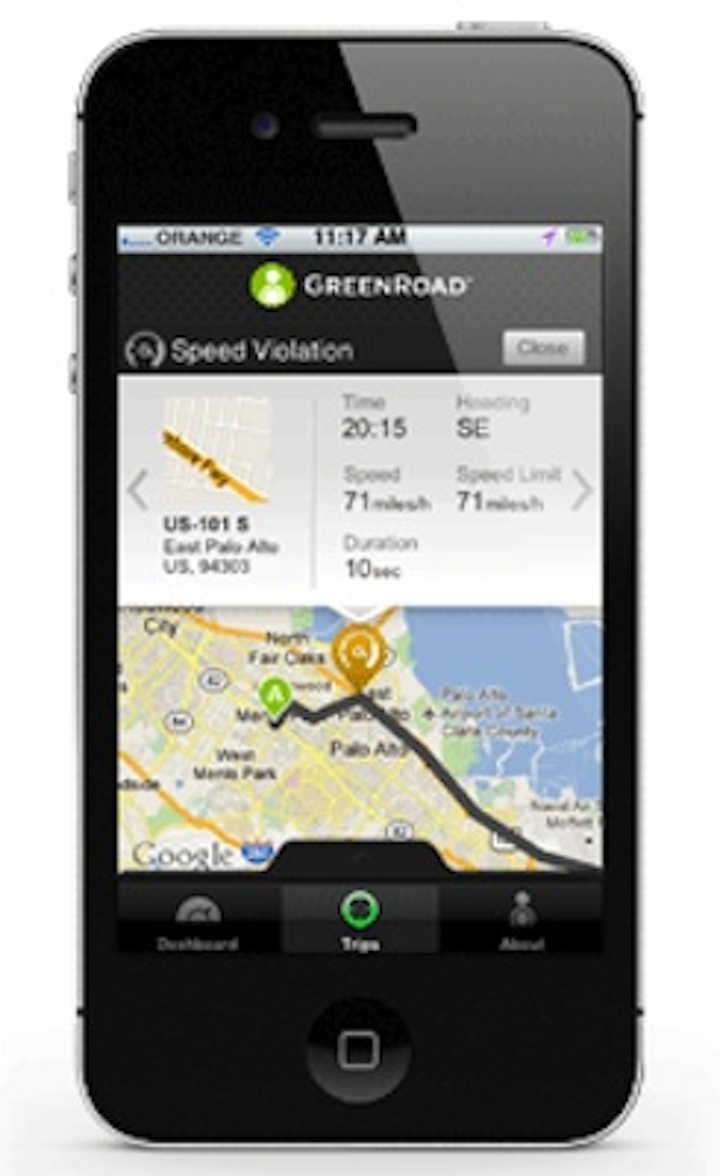 Driver performance data is now directly accessible via GreenRoad Central's smart phone app so drivers can easily see their trip-by-trip driver performance data across key risky behaviors including speeding, acceleration, braking and cornering. These insights enable drivers to self-correct and improve their driving, saving companies money through better fuel efficiency, crash reduction and eco-friendly driving.

We also delivered an update to our online console, GreenRoad Central. There's a new look and feel, navigation improvements, an expanded search function and saved reports.

We're proud of the new GreenRoad Central mobile app for drivers, and it is available now in Apple and Android app stores under the name "GreenRoad Central."
For more information about GreenRoad Central or other driver performance products, click here to go to Utility Products' Buyers Guide.