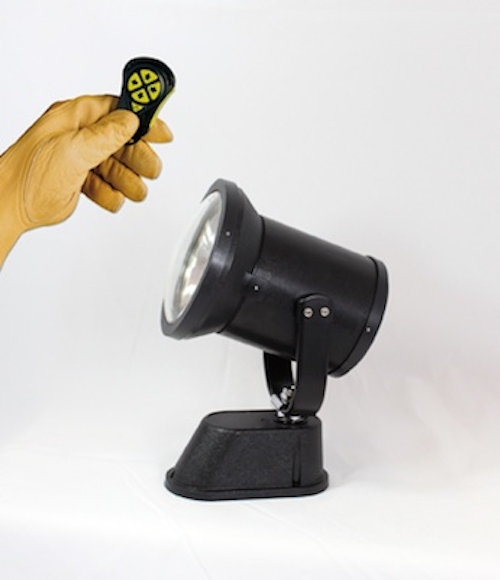 KH Industries' vehicle-mounted NightRay Spotlights now have the option of a 360,000-cp spotlight-only bulb. The Par 46 H3 Halogen spot-only bulbs are extremely bright, provide hundreds of hours of run time and cost 50 percent less than dual filament bulbs.
The NightRay spot-only has the durability of the traditional dual-filament NightRay spotlights, but with a much brighter bulb. Last year, the company introduced its HID NightRay, which is cited to be the brightest vehicle-mounted spotlight in the utility industry. Not all customers, however, require the intensity of HID or could afford the price tag.
The Par 46 H3 Halogen spot-only is an affordable solution for nighttime inspection and repair professionals that are looking for a bright spotlight that is designed for the rigors of the utility industry. All NightRay Spotlights are designed for use in extreme weather conditions, including snow, ice and saltwater.
Models:
• 775-20: Hardwired NightRay, Par 46 H1 Spotlight only—dash-mounted control panel and wiring harness;
• NR-775-20KFDS: Wireless NightRay, Par 46 H1 Spotlight only, with key-fob; and
• NR-775-20DDC: Dual Controlled NightRay, Par 46 H1 Spotlight only— dash-mounted control panel, wiring harness and key-fob.
For more information about KH Industries or other vehicle spotlights, click here to go to Utility Products' Buyers Guide.