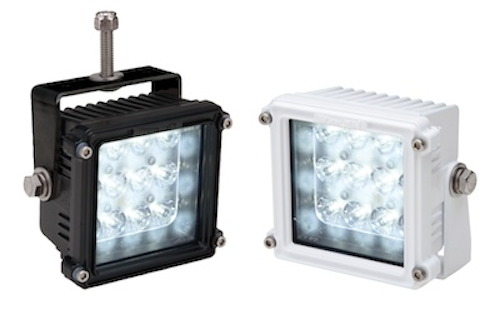 Chester, Conn.—Whelen Engineering introduces the Micro Pioneer, a compact size Spotlight/Floodlight. Pioneer performance is designed to fit almost anywhere on your vehicle. Ideal for challenging applications on utility, fire, EMS and rescue vehicles, marine and off-road—even agricultural uses.

Micro Pioneer features a rugged, die-cast aluminum housing, solid-state electronics and includes four optic lenses; standard for 90 x 20 wide flood, 40 x 20 flood, 8 x 40 horizontal flood, 8° Spot flood, spread patterns. Optic lens changes easily via four screws in picture frame fixture. Produces over 3900 lumens and draws only 4 amps at 12.8V.
For more information about Whelen Engineering or other emergency warning products, click here to go to Utility Products' Buyers Guide.