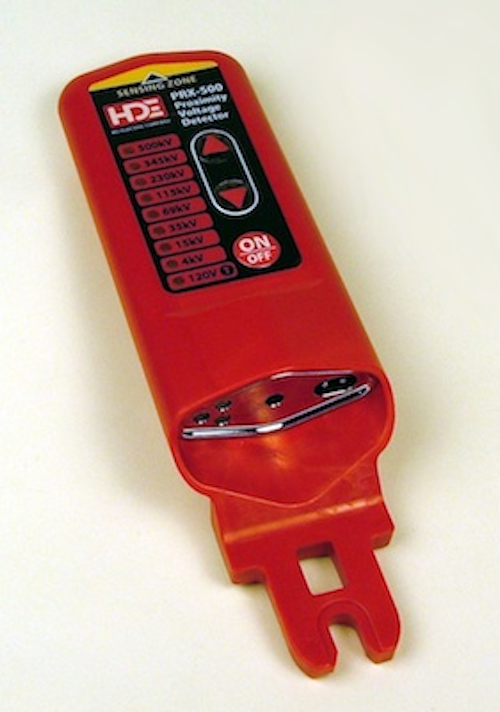 HDE's PRX-500 Proximity Voltage Detector is a non-contact voltage detector with nine selectable voltage ranges from 120 Vac up to 500 kVac. The PRX provides an audible and visual indication of voltage detected from elbow test points up to the highest transmission voltages. The PRX features an easy-to-use electronic touch pad with large buttons and has a rechargeable internal battery that can be quickly charged from your truck or a wall outlet.

Features and Benefits:
• Rechargeable battery with quick recharge—if battery is low, a quick 15-minute charge provides over one full day of use,

• Nine standard voltage ranges from 120 VAC up to 500 kVAC,

• Detects voltages 10" or greater from source and most elbow test points,

• Weighs less than 1 pound,

• Loud beeper and LED lights indicate voltage,

• A full charge takes only 3 hours and gives 1 week of continuous use,

• Made in the USA, and

• Can be used on 50 Hz and 6 0Hz systems.

For more information about HDE or other voltage detectors, click here to go to Utility Products' Buyers Guide.