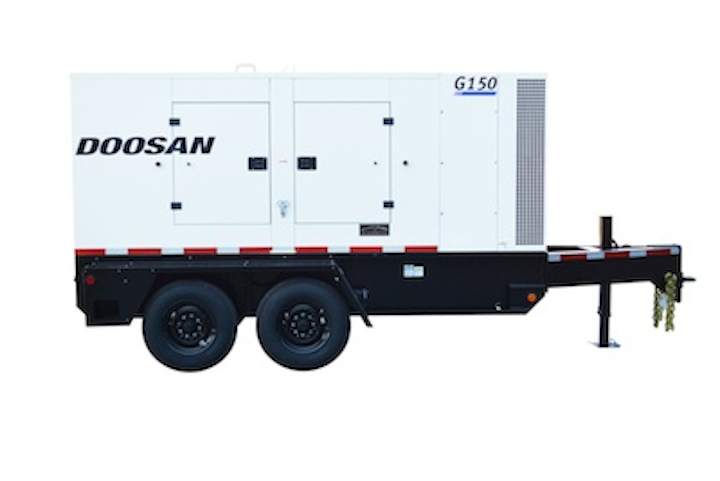 Doosan Portable Power now offers four new models in their mobile generator portfolio that have been designed to meet federal Environmental Protection Agency (EPA) Tier 4 Interim (Tier 4i) emission standards.

The new models include:
• The G150, with a prime power rating at 152 kVA / 122 kW;
• The G190, with a prime power rating at 194 kVA / 155 kW;
• The G240, with a prime power rating at 238 kVA / 190 kW; and
• The G325, introduced earlier this year, with a prime power rating at 326 kVA / 261 kW.

These new Doosan generators have been substantially redesigned from their predecessors to incorporate numerous innovations based on customer input to improve the operator experience. Controls are simplified for easy operation. The new operator-preferred analog control panel has been enhanced featuring large, brightly lit meters for at-a-glance monitoring.

All four generators feature a voltage selector switch for quick and easy configuration for the three most common voltages. The signature protection feature on the generators prevents operators from switching voltage during operation—a common cause of downtime and expensive component failure.
For more information about Doosan Portable Power or other mobile generators, click here to go to Utility Products' Buyers Guide.