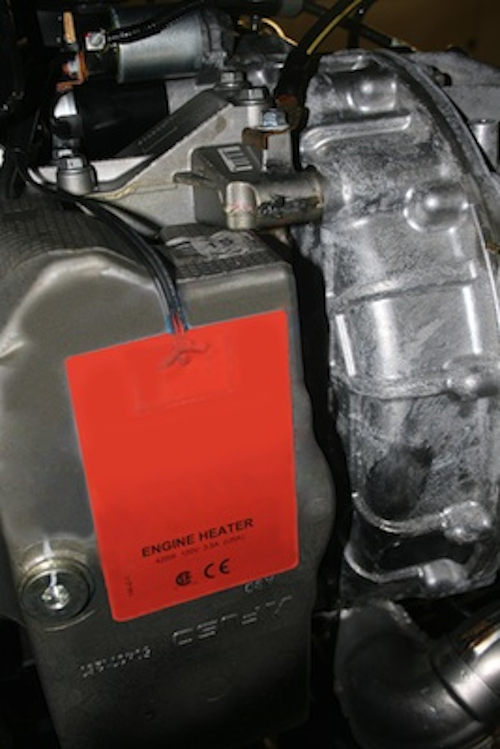 Logan Township, N.J.—Mitsubishi Fuso Truck of America, Inc. (MFTA) has announced that it is offering an oil pan heater to aid in starting its commercial medium-duty trucks in cold weather. The oil pan heater replaces block heaters that were available on earlier FUSO FE and FG models.

Says Leighton Good, MFTA manager product and applications, "Being installed on the oil pan, the new heater can directly warm cold engine oil to reduce viscosity and required starting torque more efficiently than can a block heater. In addition, as the heat rises, the block and components above are warmed as well, to help reduce cold-start engine wear."

The heater used with all new 2012 FUSO Canter models generates 420W of heat, and comes with an integral AC power cord for use with standard 115-120 VAC outlets and extension cords.
For more information about Mitsubishi Fuso Truck of America or other oil pan heaters, click here to go to Utility Products' Buyers Guide.