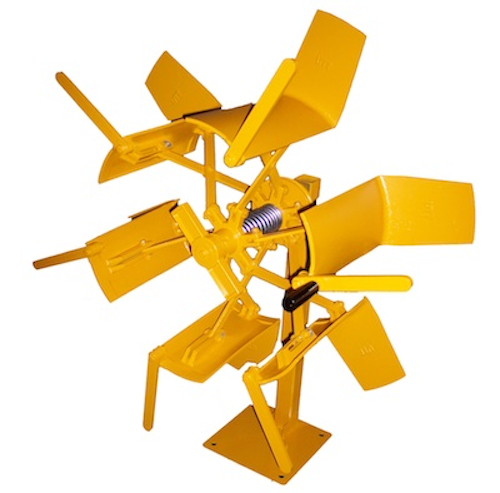 Utility Tool & Trailer designed the LD Payout Reel for both picking up and paying out wire cable in neat coils. The Reel expands and contracts and is designed to work in any position in-between. The reel is simply attached to any compatible base. Unit comes with a rope brake to ensure ease of rewinding. LD Payout Reel can be mounted on your truck using very limited space.

Loading and unloading is easily accomplished by folding up/down the spring-loaded levers located on the outside of the reel. The spring-based mechanism used to expand or contract the reel will allow unit to fit wire coils from smaller than 14" to over 21" inside diameter (both industry bests). The widths of the paddles are just less than 12" wide and the overall dimensions of the unit are 20" wide X 29" tall.
For more information about Utility Tool & Trailer or other payout reels, click here to go to Utility Products' Buyers Guide.